Autumn 2020
SAI Poland Hands Over EUROSAI ITWG Chairmanship to SAI Estonia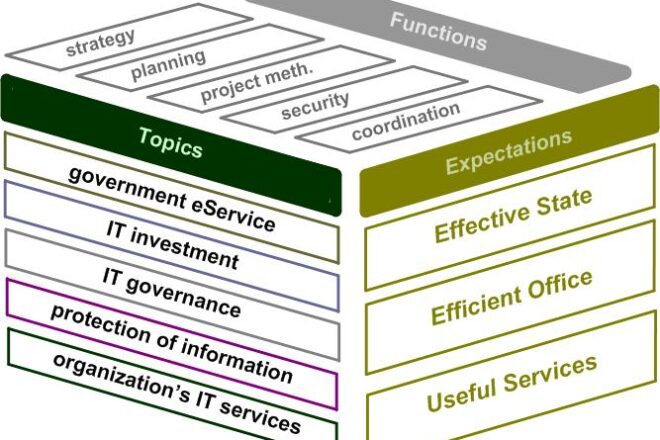 Marian Banaś, President of the Supreme Audit Office of Poland, handed over chairmanship of the European Organization of Supreme Audit Institutions (EUROSAI) Information Technology (IT) Working Group to Janar Holm, Auditor General of the National Audit Office of Estonia, in June.
The EUROSAI IT Working Group gathers experts from more than 30 EUROSAI member Supreme Audit Institutions (SAIs) to further the exchange of expertise and experience and encourage joint IT activities.
The group, which also focuses on developing IT tools that SAIs can use in daily audit activities, actively cooperates with its International Organization of Supreme Audit Institutions (INTOSAI) equivalent—the Working Group on IT Auditing (WGITA).
EUROSAI IT Working Group key projects include:
Control Space E-Government (The CUBE) and Active IT Audit Manual. Led by SAI Poland in collaboration with SAI Portugal, the CUBE is a tool to analyze audit reports—mainly in e-administration areas. An intelligent database that allows for a variety of reporting analyses, such as risk analysis and audit objectives, the CUBE is currently undergoing integration with the Active IT Audit Manual—a handbook for active auditing that provides practical guidance and shares potential questions asked during IT audits.
Parallel Audits. Led by SAI Netherlands and SAI Poland, parallel audits facilitate the examination of modern public administration problem areas and provide a mechanism to compare practices applied in various countries. Ultimately, such audits create a cooperative SAI platform to identify common challenges and potential solutions.
IT Self-Assessment (ITSA) and IT Audit Self-Assessment (ITASA). ITSA is an IT governance instrument to verify IT systems, including those used to manage the audit process. ITASA, an audit quality instrument, are workshops on assessing SAI capacity to conduct IT audits. ITASA workshops also verify conformance with INTOSAI standards. Moderators from other SAIs conduct both ITSA and ITASA assessment (as recommended in "INTOSAI Guidance 1900: Peer Review Guidelines"), which helps ensure objective results. To date, 59 ITSA and 28 ITASA exercises have been conducted.
SAI Estonia becomes the fourth EUROSAI IT Working Group chair, since it was first established by the EUROSAI Congress in Moscow in 2002 under the chairmanship of the Netherlands Court of Audit.
Subsequent leaders of the EUROSAI IT Working Group include the SAIs of Switzerland and Poland (whose chairmanship lasted from 2014 to 2020).
Due to the current pandemic situation, the annual meeting, scheduled for last April, was canceled. The handover of the chairmanship took place remotely during a web conference
in June.
To learn more about the EUROSAI IT Working Group, visit www.eurosai-it.org.