Autumn 2018
Chowdhury Assumes Office as 12th CAG of Bangladesh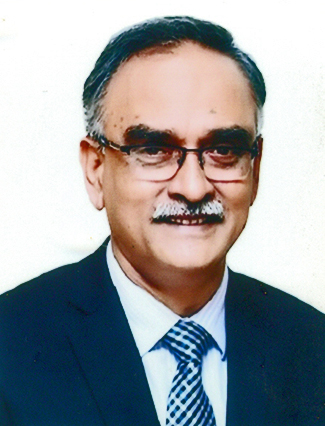 Mr. Mohammad Muslim Chowdhury has taken the oath of office as Bangladesh's 12th Comptroller and Auditor General (CAG) in July 2018.
Before assuming his office as CAG, Mr. Chowdhury served several roles in the Ministry of Finance, including Finance Secretary, Additional Secretary, Joint Secretary and Deputy Secretary. He also held various positions under the Office of the Comptroller and Auditor General, Controller General of Accounts and Controller General Defense Finance.
Having an in-depth and broad-based knowledge and experience in public financial management, administration and governance, Mr. Chowdhury was also a member of Bangladesh's civil service (audit and accounts cadre). With 33 years of service, Mr. Chowdhury pioneered public sector financial management reform and was awarded the "Public Administration Award-2017" for his contributions in improving the public service delivery system. He introduced e-governance in public finance and supervised the Integrated Financial Management Information System development and implementation process. Mr. Chowdhury was actively involved in the initial formulation and implementation of the national Public-Private Partnerships (PPP) framework and drafted the PPP strategy and policy ultimately issued by the Government of Bangladesh.
As a Consultant, Mr. Chowdhury worked in the Public Financial Management reform sector with World Bank and Department for International Development funded projects.
Mr. Chowdhury holds a master's degree in finance and accounting with distinction from the University of Birmingham, United Kingdom. He graduated with a bachelor degree in Commerce and Master of Commerce in Accounting from the University of Chittagong, Bangladesh. Mr. Chowdhury is married to Mrs. Sabina Haque. They have two daughters.