Inside INTOSAI
WGFACML Shares Ideas on Fighting, Preventing Corruption,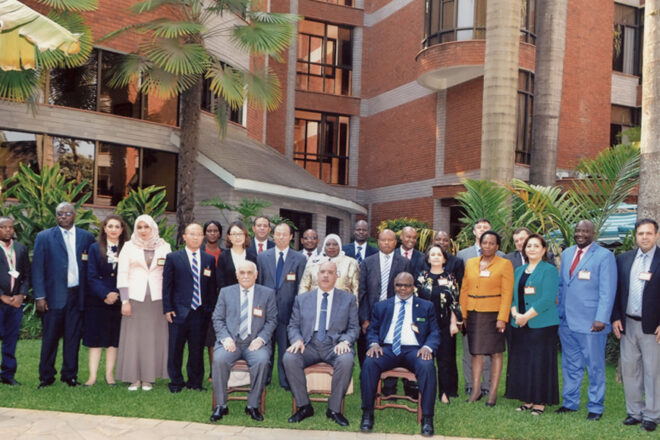 The International Organization of Supreme Audit Institutions (INTOSAI) Working Group on the Fight Against Corruption and Money Laundering (WGFACML) held its 11th meeting in Arusha, Tanzania, September 25-26, 2017.
The meeting, hosted by Dr. Mussa Assad, Auditor General, National Audit Office of Tanzania (NAOT), and chaired by Counselor Hesham Badawy, Accountability State Authority (ASA)of Egypt, centered on two themes: "Stolen Assets Recovery" and "Audit of Corruption Prevention in Public Procurement."
Throughout the meeting, participants shared expertise and discussed current activities Supreme Audit Institutions (SAIs) are undertaking to fight corruption and prepare for Sustainable Development Goal (SDG) implementation.
The SAI of Ecuador provided a special presentation on the concept of "Social Control" and how to engage citizens to combat corruption. The two-day agenda also included brainstorming sessions where participants unanimously agreed to include forensic audit in the WGFACML work plan.