Autumn 2017
In memoriam of Jørgen Kosmo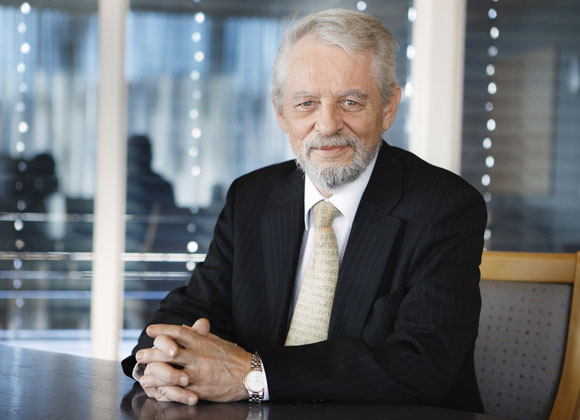 Mr. Jørgen Kosmo, former Auditor General (AG) of Norway, passed away July 24, 2017, at the age of 69.
He was appointed by Parliament as the AG of Norway in 2006 and held the position until he retired in 2013. In this capacity, he also served as Chairman of the Board for the International Organization of Supreme Audit Institutions (INTOSAI) Development Initiative (IDI) and was a member of INTOSAI's Governing Board.
Prior to his duty as Norway's AG, he was a Member of the Norwegian Parliament for more than 20 years, where he, for the last four years, was the Speaker of Parliament. He also served as Minister of Defense and Minister of Administrative Affairs in Norway.
Jørgen, as everyone called him, believed strongly in the necessity of independent public sector auditing and the benefits of international cooperation among Supreme Audit Institutions (SAIs). He was a firm supporter of INTOSAI, and, in 2007, he established the development cooperation function at the Office of the Auditor General (OAG) of Norway, which supports other SAIs in strengthening their capacity. As a dedicated and progressive chair of the IDI board, Jørgen always fought for SAIs needing support.
Jørgen retired 3 ½ years ago, but he is still very much remembered for his professionalism, kindness and humor. He will be greatly missed by so many friends and colleagues in Norway and abroad.
Email tjenester-internasjonalt@riksrevisjonen.no for more information or visit the website at www.riksrevisjonen.no.