News in Brief
SAO Thailand Continues Capacity Building Efforts During Pandemic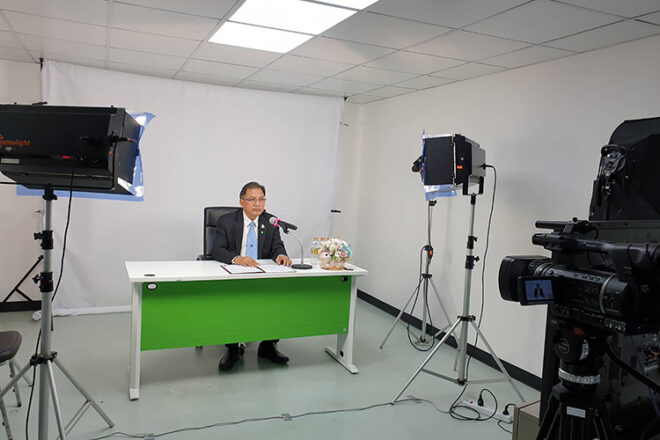 Thailand was affected by the COVID-19 Pandemic early on and has continuously imposed strict measures to prevent and control the spread of the virus at all levels. The State Audit Office (SAO) of the Kingdom of Thailand, an independent organization monitoring government spending of public funds and resources during the crisis, is also facing unprecedented challenges to which the SAO remains committed to responding in the most effective way.
The SAO is following government recommendations in adopting a "Work from Home" policy during the national lockdown; however, balancing staff safety and audit work continuity has been a challenge. To adjust to this challenge, the SAO employed the fullest use of technology to facilitate audits and other relevant tasks.
Social distancing led to increased use of communication technologies and platforms to continue necessary work virtually via online meetings to assign tasks, follow-up with executives and colleagues, and conduct remote audit work.
Human resources remains an important, valuable asset, and the SAO continues to address capacity building needs during the pandemic on multiple levels, including nurturing the auditors of the future.
In keeping with the Moscow Declaration, the SAO continues to seek ways to innovate and use data analytics to meet the ever-changing global trends affecting the audit profession.
The SAO also remains steadfast in enhancing capacity and competencies for senior-level staff through remote training opportunities that cover a broad range of topics, such as management, technology, work ethics, and adapting to unpredictable situations.
The SAO experienced positive results from these technological adaptations.
The SAO plans to continue using virtual technologies post-pandemic, particularly in combination with face-to-face interaction once the global situation improves, to create the most effective environment for future audit development.