Feature Articles
Leading by Example Creates Culture Shift: SAO Hungary Employs Mechanisms to Enhance Transparency, Accountability and Integrity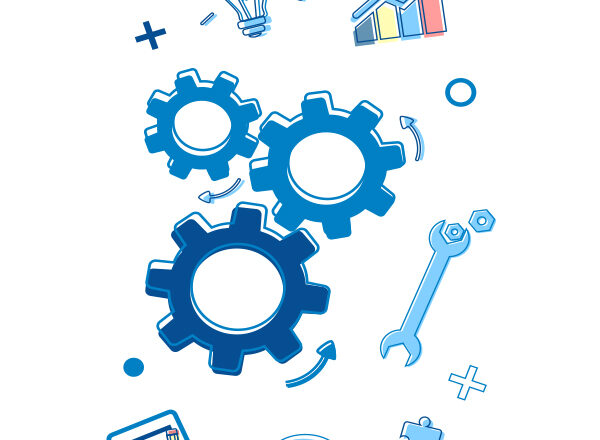 by Gyula Zoltán Pulay, PhD, and Erzsébet Németh, PhD, State Audit Office of Hungary
Supreme Audit Institutions (SAIs) are called upon to lead by example, as stated in International Standards of Supreme Audit Institutions (ISSAI) 20, "Principles of Transparency and Accountability." ISSAI 20 indicates transparency, when consistently applied, is a powerful force in combating corruption, improving governance and promoting accountability.
Based on these principles, combined with its mission to support the accountability of public funds and contribute to good governance, the State Audit Office (SAO) of Hungary has employed several mechanisms over the years to enhance transparency and promote an integrity-based culture—nationally and internationally.
Integrity Project
The SAO launched the "Integrity Project" in 2009 and developed a self-assessment survey to encourage a national culture of integrity and increase public sector transparency and accountability. The voluntary survey was distributed annually for eight years to all public entities. Initial project results, reported in the INTOSAI Journal Summer 2015 edition, were positive, as responses allowed the SAO to more effectively focus on risks and establish controls to decrease them.
Over the project's eight-year span, significant progress was achieved in creating a cultural shift, with more organizations responding to the survey each year (participation tripled since the project's inception). The latest project results, available on the SAO website, demonstrate numerous benefits in implementing self-assessment surveys—for SAIs and all public institutions—resulting in improved transparency, accountability and integrity. Benefits include:
Addressing Risk Before an Audit. The self-assessment survey is publicly available on the SAO website, which allows potential auditees to (1) test whether internal regulations comply with legal requirements and (2) prepare for future audits by identifying and addressing risks detected by the survey.
Establishing Benchmarks. Data obtained from the surveys can act as motivating benchmarks for participants—helping to identify previously unknown risks, which can be highly useful for organizations committed to a particular matter, such as strengthening organizational integrity.
Decreasing Risk by Monitoring Frequency, Improving Mitigation Efforts. Self-assessment surveys can provide information on the frequency of surveyed items, including continued risks facing the agency. They also allow organizations to establish and monitor mitigation efforts—the organization can use the information to, for example, implement (and improve upon) changes to operations or policies.
Effective Audit Organization. Assessment data can be used by SAIs to organize audits more effectively. For example, most SAIs select audit topics and areas based on a risk analysis. Data obtained through public sector organization self-assessments offer useful information for risk-based audit selection, as the participants themselves are identifying risks and internal control weaknesses.
Implementing self-assessment surveys has some limitations, particularly regarding data validity and reliability, including:
Response Bias. There is a risk that organizations may provide biased responses—answering in ways that create a more favorable picture than reality. To address this potential limitation, SAIs can attempt to obtain a sufficiently large group of respondents to reduce the effect of response bias, which allows the results to be more easily compared across groups with less distortion.
Statement Reliability. Response bias makes it difficult to apply reliable statements to individual respondents, as using self assessments to analyze individuals may create counter-interest in survey participation and increase the likelihood of receiving false responses. However, self-assessment surveys can provide effective data to rank (relatively large group) responses in terms of frequency in examined characteristics, such as general risks facing public institutions.
Lack of Applicability to Entire Population. By the very nature of voluntary surveys, all members of a group may not be represented. Generally, only committed organizations will complete the survey with honest, realistic responses. As a result, answers cannot be projected to the entire population. Data can still be used for risk analysis, since risk-based selection requires reasonable assumptions on the existence of risks and control weaknesses. The data can also be used to attain a general understanding of participant characteristics.
International Integrity Seminars
Through such knowledge sharing forums as integrity seminars, the SAO has enhanced its ability to promote an integrity-based culture in national public administration while contributing to the global fight against corruption.
The Hungarian National Assembly endorsed the SAO's integrity seminar initiative as a means to support the International Organization of Supreme Audit Institutions (INTOSAI) and its member nations in 2013, and the SAO organized the first seminar shortly thereafter.
Developed through audits and survey experiences, the seminars provide an intercultural platform for professionals to share experiences—enabling participants to master concepts and methodology, learn from results and conclusions, and develop innovative solutions to support implementation.
Methodology. In the past, Hungary, much like many nations, used traditional anti-corruption methods, such as investigating and convicting corrupt individuals, that achieved modest results. Alternatively, SAO integrity seminars take a preventative approach by fostering an environment that diminishes the occurrence of corrupt actions.
Seminars teach participants to build institutional capacity and demonstrate how to design and employ integrity controls to more effectively mitigate risks in public institutions.
Offering practical information, reliable data and innovative solutions through the lens of the SAO audit methodology, the seminars focus on such topics as assessing integrity; developing integrity surveys; devising and improving the integrity model; communicating honestly; leading ethically; and contracting and procuring with integrity.
Target participants are SAIs from developed and developing countries that have introduced, or plan to strengthen, integrity-based operations in public administration to fight corruption.
Training Content. Training aims to provide practical knowledge and emphasizes active participation through modules based on teamwork, situational exercises and case studies. Auditors take part in a brief integrity survey while learning more about assessing and prioritizing integrity risks, and workshops allow participants to present individual ideas and country-specific solutions as a means to share best practices.
The seminars go a step beyond typical learning sessions—delegates are asked to apply the knowledge gained by developing a project plan that includes a phased delivery approach in implementing an integrity survey.
Impact. Integrity seminars enhance international cooperation and allow the SAO to provide technical and methodological knowledge and assistance to SAIs in countries undergoing socio-economic transformation.
The integrity approach has continued gaining ground across the global accountability community. As of 2019, the SAO, through the integrity seminars, has trained 206 experts from 66 countries, and several participating SAIs have implemented best practices and learned concepts.
Conclusion
As recognized experts in public accountability, SAIs are in a unique position to encourage public institutions to adopt an integrity approach to fight corruption.
The most recent Integrity Project results demonstrate an ability to successfully introduce a culture of integrity and provides inspiration for other SAIs to implement similar initiatives.
SAO Hungary's international integrity seminars have been equally as fruitful, providing training for nations who seek to introduce the integrity approach while also supporting national and international strategic objectives—to enhance transparency, accountability and integrity.