Autumn 2017
SAO Latvia Provides Training on International Standards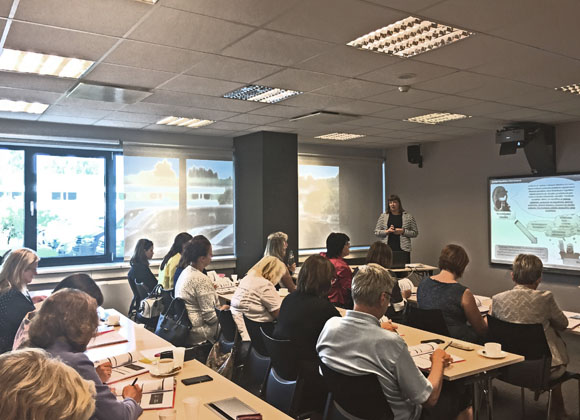 This summer, the State Audit Office (SAO) of Latvia, in cooperation with the Latvian Association of Certified Auditors, launched a new training program designed to educate certified auditors on applying International Standards for Supreme Audit Institutions (ISSAIs).
The training program, conducted by SAO Latvia staff possessing various professional experience, currently concentrates on topics related to financial audits.
Given the experience of certified auditors, the program emphasizes practical examples and provides insight into typical SAO Latvia audit work.
Ensuring SAO Latvia's approach to performing public sector financial audits is clear and comprehensive, ISSAI Practice Notes were emphasized centering on 14 topics:
 What are ISSAIs?
Financial Audit Process
Understanding the Audited Entity
Relevance
Analytical Procedures
Risk Assessment
Using Works from Other Auditors and Experts
Audit Assertions
Details and Controls Tests
Audit Sampling
Audit Approach, Audit Plan, Audit Programs
Audit Evidence and Working Documents
Assessment of Errors and Reporting on Financial Audit Results
Addressing Compliance Issues in Financial Audits
SAO Latvia received highly positive feedback and plans to continue and expand the training program.
Future class iterations will include participants at all levels of the auditing community, such as certified auditor assistants and representatives from local municipalities and the Audit Authority of European Union funds.
Additional expansion includes performance and compliance audit modules, as well as in-depth discussions on audit approaches when assessing public sector policies and governance, information and communication systems, and state and municipal enterprises.