Inside INTOSAI
KSC Releases Survey 2020 Results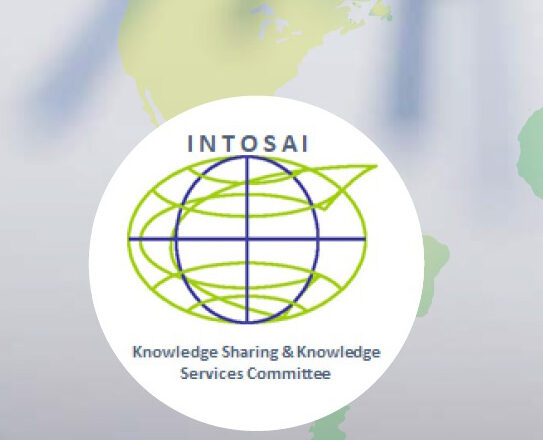 The INTOSAI Knowledge Sharing and Knowledge Services Committee (KSC), which encourages Supreme Audit Institutions' (SAIs) cooperation, collaboration, and continuous improvement, has published a report on the INTOSAI Community Portal with the findings of its KSC Survey 2020.
One of the essential features of the INTOSAI Strategic Plan 2017-22 was enhanced accountability for its implementation. Accordingly, the KSC developed a survey to assess its performance toward achieving its goals and to inform course corrections. The survey also sought feedback to guide the KSC through the development of the Strategic Plan 2023-2028.
The KSC received responses to the survey from 74 SAIs, which represent about 38 percent of INTOSAI's members and 55 percent of members of the four Goal Committees. Respondents belong to all seven INTOSAI regions.
The survey found that SAIs appreciate the work and associated deliverables of the KSC and its working groups, as well as the INTOSAI Community Portal. Respondents expressed confidence in the ability of the KSC's current structures and strategies to deliver on INTOSAI's commitment to provide SAIs with professional support and address their needs.
The survey highlighted region-specific challenges that require a targeted approach to finding solutions, especially for ensuring all members are aware of and participate in research projects and other activities. To continue to develop the INTOSAI Community Portal, both as a resource for members and as a means of disseminating working group products, respondents proposed numerous ideas that the KSC will explore, such as an events dashboard and integration with social media.
The survey indicated the need to foster greater inclusivity in the activities of the KSC's working groups through addressing language constraints and adopting cost-effective methods of participation, like hybrid/online meetings. Respondents also suggested that working groups ensure the relevance of their products through external scans and internal reviews.
At its next meeting, the KSC Steering Committee will discuss the survey results and determine potential actions to address the challenges and needs identified. The KSC is also taking into consideration respondents' feedback as it prepares for INTOSAI's next Strategic Plan.
To effectively focus the KSC's efforts to achieve its goals, Comptroller and Auditor General of India Mr. Girish Chandra Murmu, the KSC Chair, plans to actively engage with the KSC's working bodies and with INTOSAI's regional organizations. Mr. Murmu encourages all members to participate in INTOSAI's knowledge-sharing activities and to use and share the KSC's products.
The survey report can be accessed here. Members may contact the KSC Secretariat at ir@cag.gov.in with any questions.