INCOSAI XXIV
The INTOSAI Development Initiative Wins the First Kimi Makwetu Award for Excellence in Capacity Building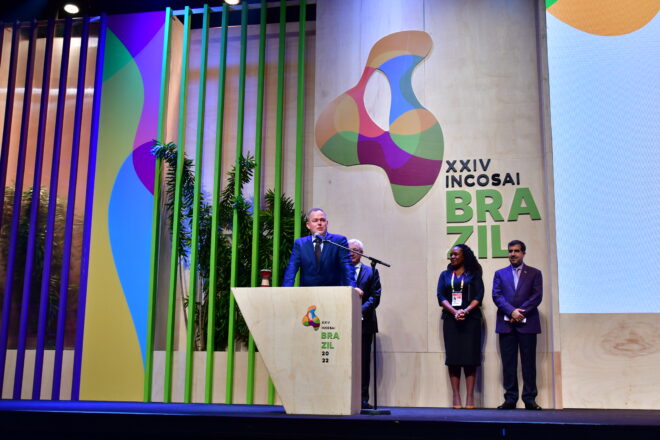 The first Kimi Makwetu Award was presented to the INTOSAI Development Initiative (IDI) by the International Organization of Supreme Audit Institutions (INTOSAI), amongst other awards, at the XXIV INCOSAI in Rio De Janeiro, Brazil. The Makwetu Award recognizes excellence in capacity building.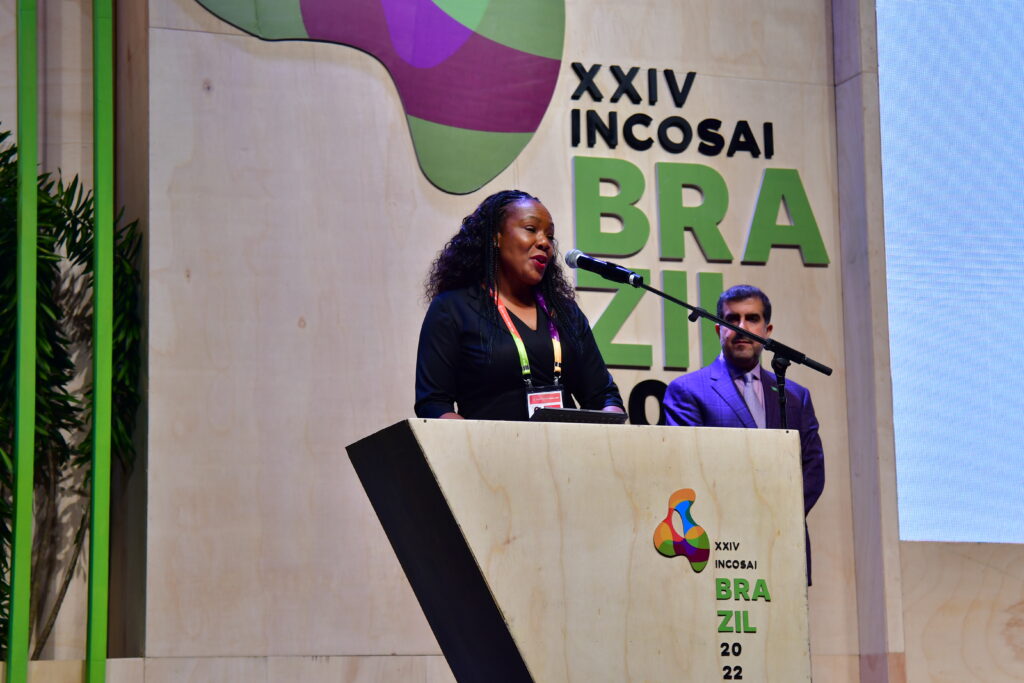 Ms. Tsakani Maluleke, Auditor General of South Africa and Capacity Building Committee (CBC) Chair, and, Dr. Alangari, President of the General Court of Audit of Saudi Arabia and Policy, Finance, and Administration Committee (PFAC) Chair, jointly presented the 2022 Kimi Makwetu Award to IDI. Einar Gørrissen, Director General of IDI, and Mr Karl Eirik Schjøtt-Pedersen, Auditor General of the Office of the Auditor General of Norway (OAGN) accepted the award. Since 2001, the OAGN has hosted the IDI as a foundation chartered in Norway that supports global SAI capacity development.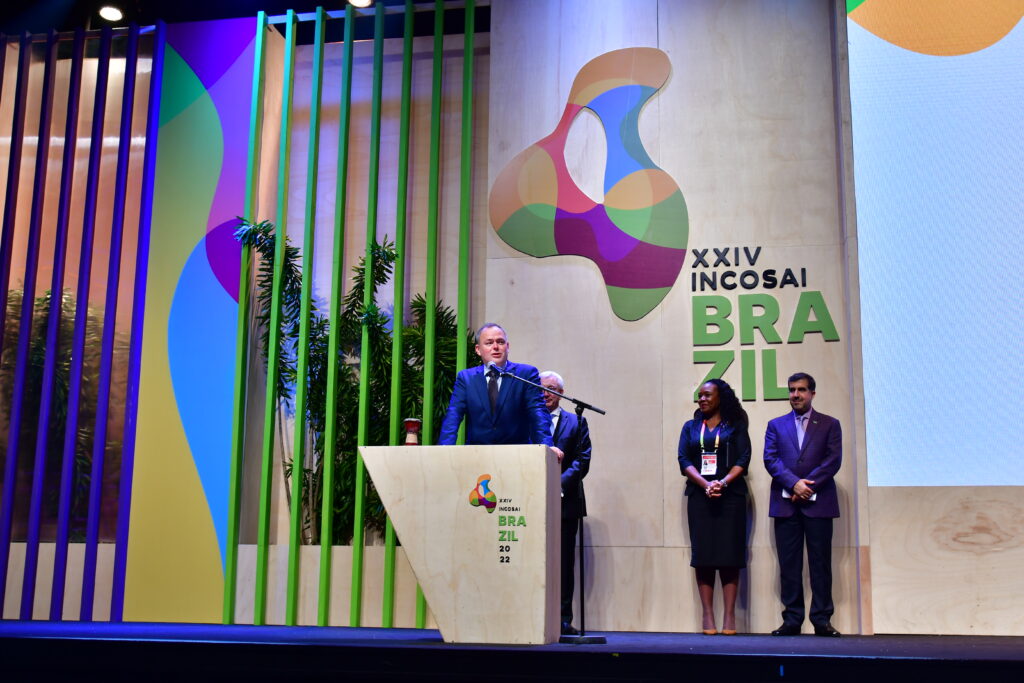 With this award, IDI is recognized for its outstanding commitment to developing and strengthening the skills, abilities, processes, and resources SAIs need to operate effectively, deliver high quality audit products, and enhance government accountability. The IDI has provided training and assistance to many INTOSAI member SAIs from all INTOSAI regions and sub-regions over the last two decades. IDI has mobilized millions of dollars in financial support and capacity development assistance through the INTOSAI Donor Cooperation and its four work streams focused on independent, well-governed, professional, and relevant SAIs. With their focus on SAIs in developing and politically fragile nations, IDI and OAGN are recognized for their holistic approach to SAI capacity development.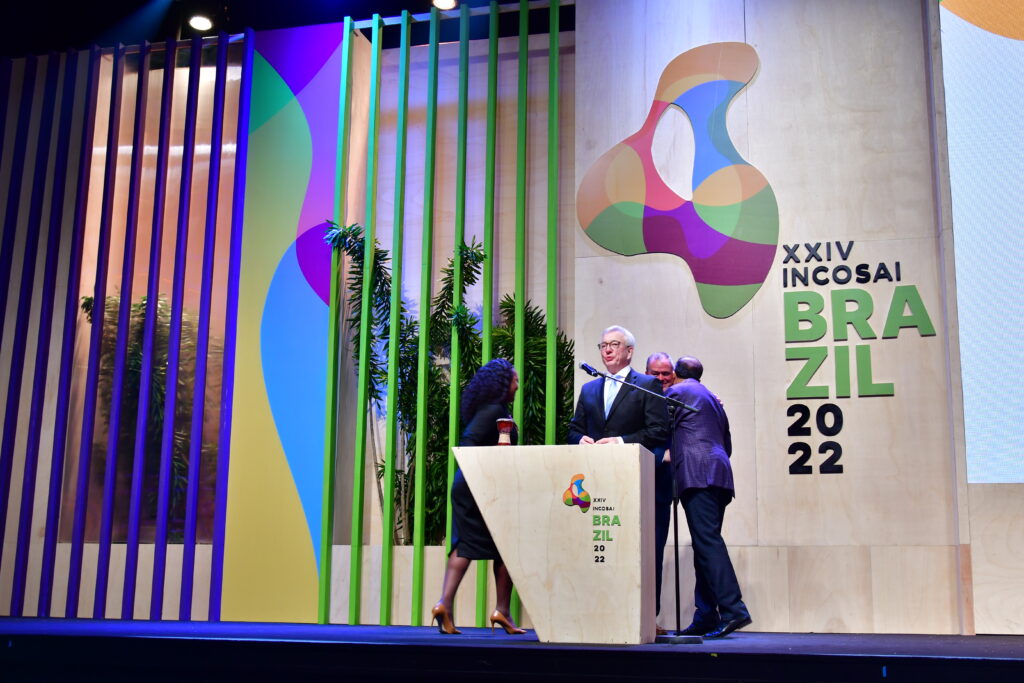 The Kimi Makwetu Award is named in honor of CBC Chair from 2013-2020 and former Auditor General of South Africa, Mr. Kimi Makwetu, who passed away in November 2020. Auditor General Makwetu was a great leader who was passionate about capacity building. He worked tirelessly to empower staff and citizens; strengthen transparency and good governance; promote ethical leadership and value-added activities; and cultivate a culture of integrity and accountability. He left an enduring positive impact on the INTOSAI community and is greatly missed by those who knew him and benefitted from his leadership and kindness.