Spotlight on Capacity Building
SAI Madagascar Builds Capacity through Bilateral Support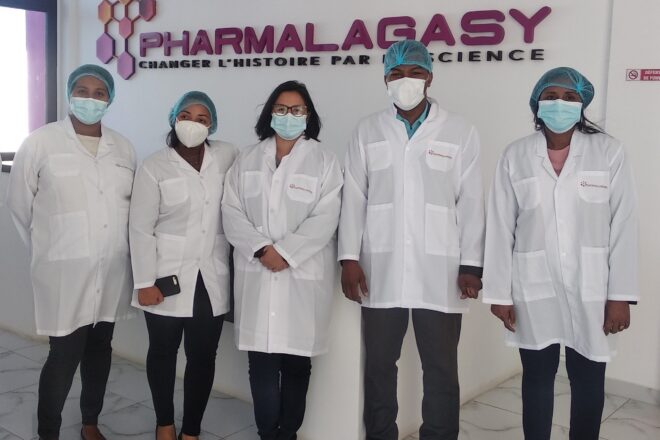 Part of the challenge in developing SAIs is the need to balance high hopes and expectations with practical implementation.
by Jill Marshall and Eduardo Ruiz García, IDI
"The Malagasy people deserve an independent, visible, and credible Court of Accounts. Today, we are strengthening our institution, so that the country can be confident in the management of public money."
So said the President of Madagascar's Court of Accounts, Mr. Jean de Dieu Rakotondramihamina, during the launch ceremony for the five-year "TANTANA" program, which aims to build the Supreme Audit Institution's (SAI) capacity by improving internal governance, strengthening communication and public engagement, and enhancing the quality and impact of audits and judgments.
Funded by the United States Agency for International Development (USAID) and delivered by the INTOSAI Development Initiative (IDI), the program marks a significant step in supporting not just SAI Madagascar, but also the principles of bilateral partnership.
According to Eduardo Ruiz García, Manager in IDI's Bilateral Partnership team, "We focus on reinforcing SAIs in those countries experiencing more difficulty, adhering always to the Sustainable Development Goal to 'leave no one behind.'"
That focus is SAI-specific and inherently practical. IDI's Bilateral Partnership activities are built around the Accelerated Peer-Support Partnership Program, or PAP-APP. In the case of Madagascar's Court of Accounts, IDI is appointing professional consultants to provide targeted expertise, while also leveraging the skills and experiences of other SAIs that can mentor and assist SAI Madagascar in real time and, critically, within the SAI's regional context. In addition to the USAID funding and IDI support, the Courts of Accounts of France and Morocco, and the Office of the Auditor General of Norway, are contributing to the program by sharing their staff's time and expertise with Malagasy auditors.
This approach builds on a comprehensive needs analysis undertaken by CREFIAF and AFROSAI-E (the African organizations of French- and English-speaking SAIs), IDI, and the SAIs themselves, as well as on a regional review by the Public Expenditure and Financial Accountability (PEFA) program covering several African SAIs, including South Sudan, The Gambia, and Eritrea. The President of Madagascar's Court of Accounts demonstrated an early and keen commitment to capacity development by putting SAI Madagascar in pole position for the PAP-APP program.
The process of needs analysis and review informed the development of a project/strategic plan. Part of the challenge in developing SAIs is the need to balance high hopes and expectations with practical implementation. Eduardo Ruiz Garcia reflects on SAI Madagascar's plan, which was rather too ambitious to begin with.
"There was a need to break it down into manageable parts, and to identify some achievable deliverables within each of those parts. The plan is made up of eight components: relevant audits, methodologies, jurisdictional control, communications and stakeholder engagement, constitutional framework and its impact on independence, HR, IT, and strategic management," explains Ruiz. "Each component has its own team made up of one person from the SAI and a different composition of peers from partner SAIs. Each team then has its own workplan feeding into the overall strategic plan."
The challenges identified within the plan's components are often interlinked, and certain key actions will deliver improvements across the SAI as a whole. For instance, the SAI must examine and judge all of Madagascar's public accounts—in principle. In actuality, this has not been possible in many cases, and a backlog is accumulating as a result. If the SAI can improve this aspect of its mandate, it will be able to release resources for other projects.
Similarly, within the IT team, there is a keen desire to embrace all things digital, especially in establishing systems and data analysis capacity. Realistically, however, the SAI will need to build up from more humble beginnings.
With funding from the World Bank, another bilateral partner, and practical communications support from IDI, the Court of Accounts is developing its first website to demonstrate relevance and transparency, introduce its auditors, and showcase the importance of the SAI's work. Once that building block is in place, vital communications can occur, not least the publication of audit reports.
Issuing several reports this year is a key priority for SAI Madagascar. Not only will this build credibility for the SAI, providing information of real value to donors, peers, and civil society, but it will also demonstrate the vital impact of the SAI's work to Malagasy citizens. The SAI is carrying out four audits related to COVID-19: two performance audits, on the government's responses to the pandemic and on accompanying social measures; and two compliance audits, on the financial flows used to combat the crisis and on procurement procedures.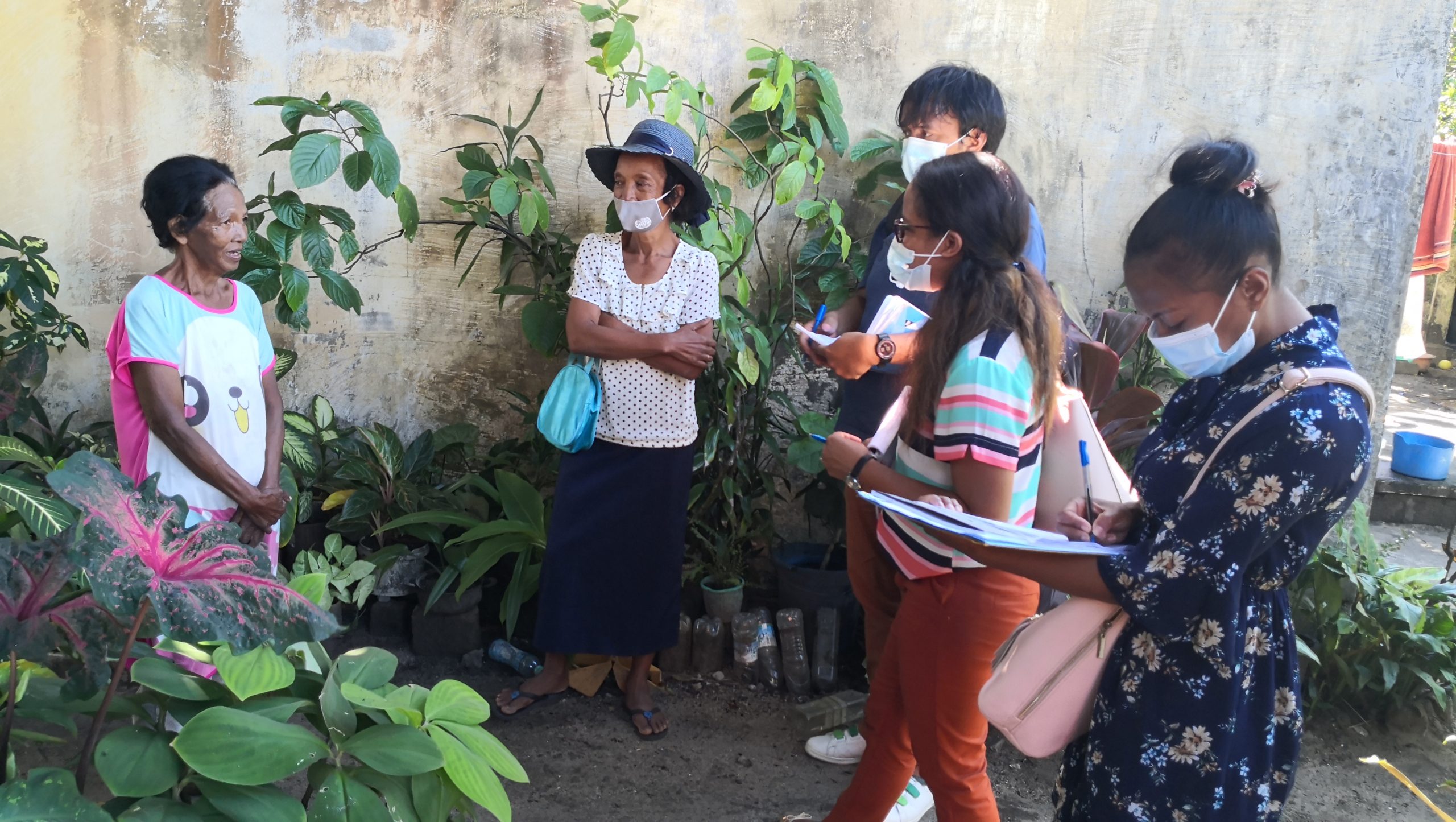 As for the program's capacity-building initiatives, IDI has delivered trainings on audit planning, the SAI Performance Measurement Framework, and budget processes, and is planning a gender-awareness seminar to lay the groundwork for conducting gender-related audits in the coming years. Several SAI staff are participating in initiatives like SAI Young Leaders and Transparency, Accountability, and Inclusiveness of Use of Emergency Funding for COVID-19 (TAI Audits).
Alongside the formal learning programs, auditors and other SAI staff are supported and coached in their daily work by experienced auditors from the SAIs of France, Morocco, and Norway, as well as by a number of IDI specialists, including new team members like Tantely Ranarisoamalala, who joined IDI in June 2021.
SAI leadership and all partners have demonstrated a strong commitment to the initiative. TANTANA was only announced in February 2021, yet already plans and activities are rolling out at a pace. The SAI has procured IT equipment, and the IDI Technical Assistance team is being deployed in Madagascar. In December 2021, the SAI plans to release its Annual Public Report, and in the coming years it aims to clear the backlog of public accounts to be examined and improve jurisdictional processes.
The words of U.S. Ambassador Michael Pelletier at the TANTANA launch reflect the benefits of PAP-APP's bilateral approach. "We work together to foster prosperity for Madagascar by building effective, accountable, and inclusive institutions. An independent, reliable Court of Accounts is an essential element of all well-run, democratic nations, and we are proud to support the Court of Accounts to enhance the abilities of its staff, improve the quality of its audits, and expand its mandate."
Any SAIs interested in learning more about the PAP-APP program may contact IDI's Eduardo Ruiz Garcia or Jostein Furelid Tellnes.