INCOSAI XXIV
Comptroller General of the United States Gene L. Dodaro Accepts the Jörg Kandutsch Award on behalf of the US Government Accountability Office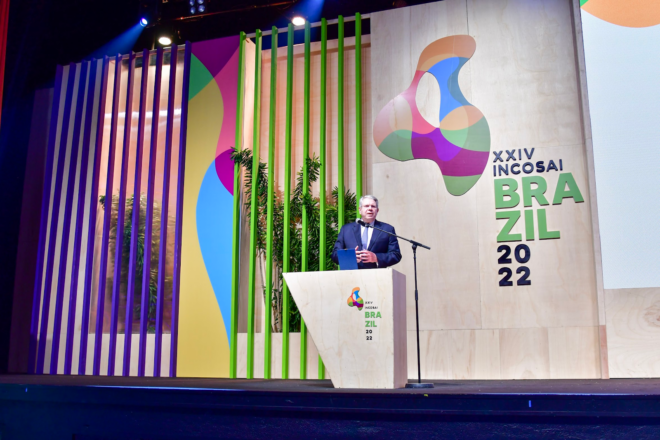 The International Organization of Supreme Audit Institutions (INTOSAI) presented the Jörg Kandutsch Award at the XXIV INCOSAI in Rio De Janeiro, Brazil on November 10, 2022. The Kandutsch Award recognizes meritorious services in government auditing and is granted to a SAI for outstanding contributions to INTOSAI community, organization stewardship, and leadership priorities.
Dr. Margit Kraker, INTOSAI Secretary General, presented the 2022 Jörg Kandutsch Award to the Comptroller General of the United States, Mr. Gene L. Dodaro, who accepted the award on behalf of the U.S. Government Accountability Office (U.S. GAO). The award recognizes the U.S. GAO's accomplishments and sustained leadership in INTOSAI.
Mr. Dodaro serves as a longstanding member of the INTOSAI Governing Board; Chair of the INTOSAI Journal; Vice Chair of the Policy, Finance, and Administration Committee; Vice Chair of the INTOSAI Donor Cooperation, and Vice Chair of the Supervisory Committee on Emerging Issues. In addition, Mr. Dodaro has leadership roles in working groups focused on financial modernization, science and technology, and data analytics. GAO has continuously supported INTOSAI's efforts to share knowledge and best practices among SAIs around the world.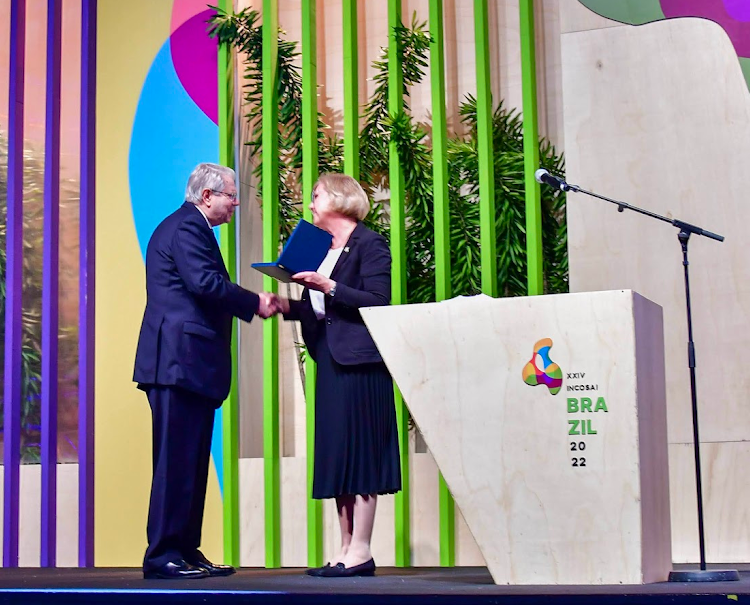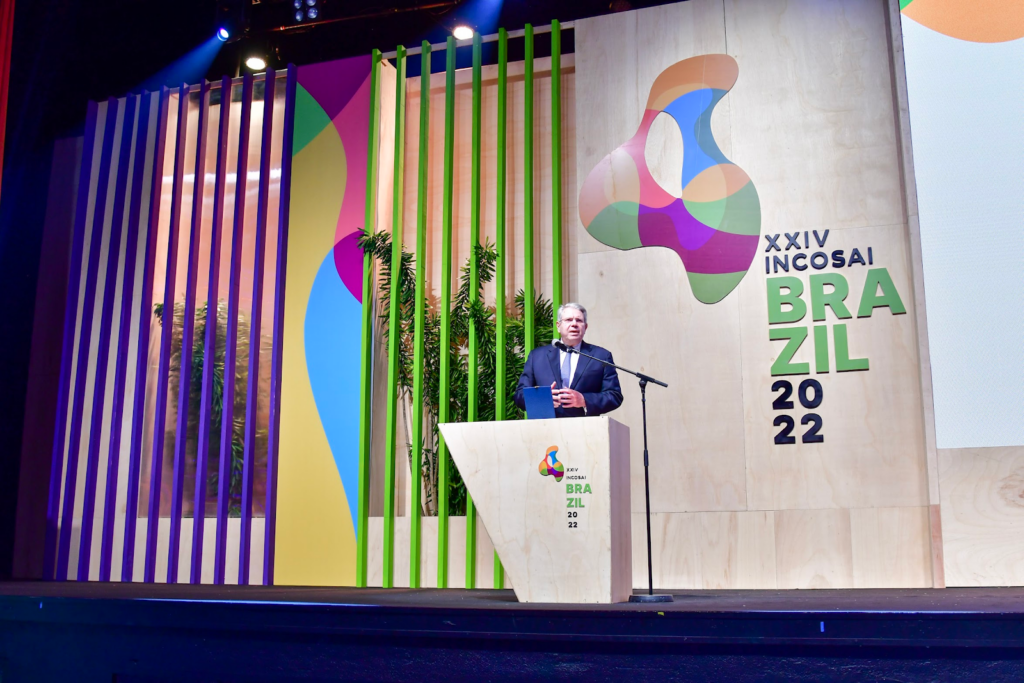 In accepting the award, Mr. Dodaro said that engagement with INTOSAI has provided opportunities to promote global accountability, transparency, and good governance. He also cited the global interconnectedness of societies and governments, and the importance of sharing knowledge and best practices among SAIs, with an emphasis on building the capacity of peers in developing countries. Mr. Dodaro looks forward to continuing to work with the INTOSAI community to achieve its strategic goals.
The award is named in honor of Jörg Kandutsch, the head of the Permanent Secretariat of INTOSAI from 1964 to 1968, and former Chairman of INTOSAI.