News in Brief
SAIs of Belarus and Slovakia Sign MoU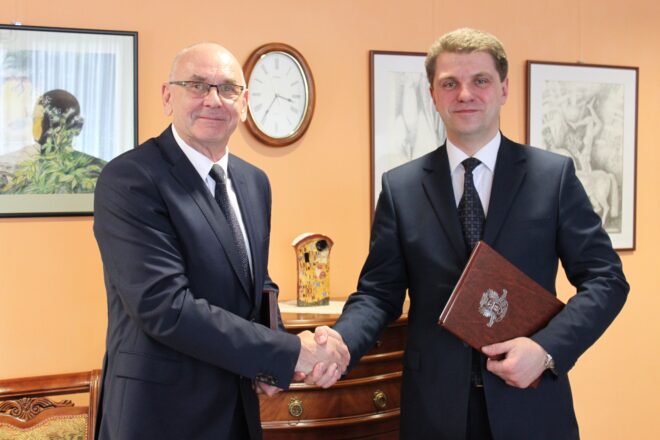 The Supreme Audit Institutions (SAIs) of Belarus and Slovakia signed a Memorandum on Cooperation during the Committee of State Control of Belarus' visit to the Slovak Republic. The document was signed by Mr. Vladimir Kukharev, Deputy Chairman of the Committee of State Control of Belarus, and Mr. Karol Mitrik, Head of the Supreme Audit Office (SAO) of Slovakia.
According to the memorandum, the parties agreed to exchange experiences to improve external state control methodologies; cooperate on personnel professional training and development; and conduct joint research projects and control activities. Event highlights included an agreement between the SAIs to conduct an electronic trading on public procurement parallel audit in 2018, as well as the SAI of Belarus gaining insight into SAO activities.
Close ties between the SAIs of Belarus and Slovakia have been actively developing since 2016, when the SAO delegation participated in the XVI session of the Council of Heads of SAIs of the Member States of the Commonwealth of Independent States held in Minsk.