Autumn 2017
PASAI Congress: Promoting SAI Values, Benefits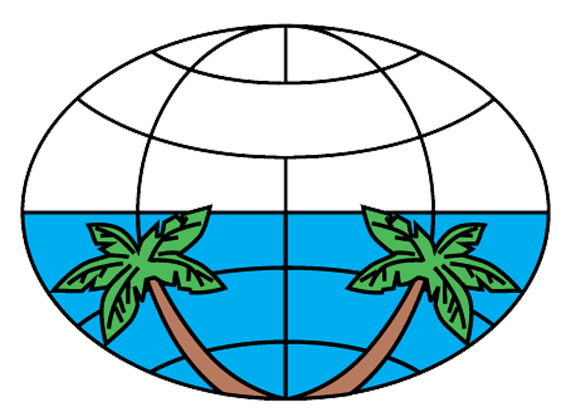 [cmsmasters_row data_padding_bottom_mobile_v="0″ data_padding_top_mobile_v="0″ data_padding_bottom_mobile_h="0″ data_padding_top_mobile_h="0″ data_padding_bottom_tablet="0″ data_padding_top_tablet="0″ data_padding_bottom_laptop="0″ data_padding_top_laptop="0″ data_padding_bottom="50″ data_padding_top="0″ data_bg_parallax_ratio="0.5″ data_bg_size="cover" data_bg_attachment="scroll" data_bg_repeat="no-repeat" data_bg_position="top center" data_color="default" data_bot_style="default" data_top_style="default" data_padding_right="3″ data_padding_left="3″ data_width="boxed" data_shortcode_id="5ao2cu4yp4″][cmsmasters_column data_width="1/4″ data_animation_delay="0″ data_border_style="default" data_bg_size="cover" data_bg_attachment="scroll" data_bg_repeat="no-repeat" data_bg_position="top center" data_shortcode_id="n6m5d6791p"][/cmsmasters_column][cmsmasters_column data_width="1/2″ data_shortcode_id="xvv9kk8u8p"][cmsmasters_gallery shortcode_id="x9rhpa9vg" layout="slider" image_size_slider="cmsmasters-project-thumb" slider_effect="slide" slider_autoplay="true" slider_slideshow_speed="5″ slider_animation_speed="600″ slider_pause_on_hover="true" slider_rewind="true" slider_rewind_speed="1000″ slider_nav_control="true" animation_delay="0″]15294|http://146.66.97.177/~intosaij/site/wp-content/uploads/2018/02/PASAI-Crab-150×150.png,15293|http://146.66.97.177/~intosaij/site/wp-content/uploads/2018/02/PASAI-Congress-HDR-150×150.jpg,15297|http://146.66.97.177/~intosaij/site/wp-content/uploads/2018/02/PASAI-Turtle-150×150.png,15296|http://146.66.97.177/~intosaij/site/wp-content/uploads/2018/02/PASAI-Secretariat-150×150.jpg,15299|http://146.66.97.177/~intosaij/site/wp-content/uploads/2018/02/Plane-to-Depart-150×150.jpg[/cmsmasters_gallery][/cmsmasters_column][cmsmasters_column data_width="1/4″ data_shortcode_id="08g9te70aa"][/cmsmasters_column][/cmsmasters_row][cmsmasters_row][cmsmasters_column data_width="1/1″][cmsmasters_text]
"Pacific Auditors Working Together"—the fundamental notion that shapes the Pacific Association of Supreme Audit Institutions (PASAI). Every year, PASAI members unite to strengthen relationships and share knowledge, ideas and experiences—truly working together—to benefit the lives of citizens.
This year's congress, PASAI's 20th, took place in Funafuti, Tuvalu, August 8-11, 2017, where roughly 50 delegates representing Supreme Audit Institutions (SAIs), member organizations and development partners offered perspectives related to the congressional theme, "Promoting Values and Benefits of Supreme Audit Institutions Through Effective Communication."
The Honorable Maatia Toafa, Tuvalu's Deputy Prime Minister and Minister for Finance and Economic Development, officially opened the 20th PASAI Congress.
In his speech to attendees, Mr. Toafa underscored the importance and timeliness of the congress and its theme given Tuvalu's recently updated Audit Act, which has significantly increased SAI Tuvalu's statutory independence.
"With these changes and increased powers, comes additional accountability. This accountability must be effectively communicated to stakeholders in order to be demonstrated," he said.
Engaging presentations, robust discussions, interactive workshops and networking events led to a healthy mix of communication topics, including benefits SAIs provide to stakeholders; challenges faced; best practices proving fruitful for many; and commitments to improve strategies, programs and initiatives.
The value and benefits SAIs provide are numerous, and as Tony Prcevich, Technical Advisor to SAI Tuvalu, pointed out, International Standards of Supreme Audit Institutions (ISSAI) 12, "Value and Benefits of SAIs," is a great place to start. ISSAI 12, with its principles that outline how SAIs can add value to its citizens, was recognized by PASAI members as being vital to enhance stakeholder communication.
SAI contributions to all stakeholders—internally and externally, locally and globally—are important, but conveying what SAIs do and how they add value isn't always easy. Numerous complications exist that impede sharing the right information at the right time with the right people.
Resources, technology and language barriers were common themes. Federated States of Micronesia (FSM)-Chuuk suffers tremendously due to staff shortages. As the smallest auditing body in the pacific region (based on number of employees), they have neither the time nor the personnel to perform non-audit tasks. This hurdle is faced by others, including Guam and the Commonwealth of the Northern Marianas Islands (CNMI), where communications become collateral duties for auditors.
"We are finalizing our communications strategy; however, we have no dedicated person to complete and implement it," stressed Ms. Geraldine Demapan Tenorio, Audit Supervisor, CNMI Office of the Public Auditor.
Many participants provided similar stories of continually having to balance competing priorities with limited resources.
Capitalizing on technology signified another difficulty for several PASAI members. As discussions progressed, several SAIs said they did not have a web or social media presence, making active communication with stakeholders difficult. The absence of an electronic footprint did not stem from a lack of desire. Quite the contrary. Nonexistent technical resources and insufficient funding were the primary reasons cited.
Ms. Margaret Crawford, Auditor General, New South Wales, acknowledged the technological deficiencies and underscored the importance of face-to-face interaction and networking opportunities, a view shared by Mr. Ihlen Joseph, PASAI Chair and Public Auditor with FSM-Pohnpei.
"The coconut wireless news media is the most effective communications tool in my state," asserted Mr. Joseph, who expressed informal exchanges represent the principal means for sharing news and information in his territory.
Language also arose as problematic in the communications arena. Some nations are geographically dispersed with territories that speak different dialects. And, it's not just foreign language that creates challenges, it's also auditing language.
"As part of our plain language journey, we need to improve how we communicate our audit results. We need to provide recommendations that are practical and address the root cause," stressed Mr. Andrew Greaves, Auditor General, Victoria State of Australia.
SAI Papua New Guinea echoed the sentiment, adding that audit recommendations should be clear, precise and practical.
On the language front, SAI New Zealand has established an audit blog on its website. "The Kiwi Guide to Audit Reports" is a fun, engaging way to translate audit speak into simpler vernacular.
While the sheer volume of challenges can seem daunting, addressing them is essential. One of the congress workshops aided in this endeavor by asking delegates to develop communications commitments using SMART goals—goals that are Specific, Measurable, Achievable, Results-focused and Time-bound. These commitments represented true dedication, as the PASAI Secretariat vowed to check in with each member in six months to evaluate the progress toward achieving these objectives established during this workshop.
In the coming months, several SAIs pledged to roll out communications strategies; issue reports using a broad media mix; and take advantage of public awareness events to further enhance audience engagement.
Some initiatives aimed at increasing SAI transparency and stakeholder engagement included:
SAI Tuvalu's plans to undertake report translation to increase audit results availability.
The CNMI audit office aims to continue gaining awareness through a program already in place where audit staff visit local schools. The program benefits are two-fold: education and recruitment.
 SAI Nauru, who has participated in Public Awareness Day, also utilizes event-driven meetings with media representation as part of its engagement activities.
In addition to the PASAI Congress roundtable discussions and workshops, several formal and informal networking events fostered the sharing of ideas and allowed delegates to cultivate new relationships, as well as reinforce existing ones, while experiencing and embracing all that Tuvalu has to offer.
At a state dinner held on opening night, Honorable Enele Sopoaga, Prime Minister of Tuvalu, addressed attendees with a moving speech that encapsulated the spirit of the PASAI Congress—coming together to find ways to improve the lives of citizens.
Though it may be said many of the "more important" decisions were actually made underneath the coconut palms, some vital outcomes were reached by majority vote during the event's closing session, including a decrease in travel funding for board members and an increase in membership fees across the board.
Raising association dues was not a decision made lightly, or easily, but as Ms. Doris Flores Brooks, Public Auditor with Guam's Public Accountability Office, emphasized, "The benefits of PASAI membership are immeasurable compared to what we have to pay."
Indeed, PASAI membership is quite rewarding. An open forum to share ideas. An environment where support is a certainty. An organization where working together leads to greater good.
A key message PASAI members will take with them is the significance communicating and collaborating with colleagues, stakeholders and development partners locally strengthens relationships, fortifies trust and maximizes engagement, which, in turn, bolsters accountability and transparency regionally and globally.
While we must say, "Tofa (Tuvaluan for Goodbye)!" to Tuvalu as the 20th PASAI Congress comes to a close, we also express a hearty, "Gude (Tok Pisin for Hello)!" to Papua New Guinea, the location for the next congress, the 21st PASAI Congress, in 2018!
[/cmsmasters_text][/cmsmasters_column][/cmsmasters_row]