News in Brief
SAI Egypt Participates in Financial Audit of the African Union and Affiliated Institutions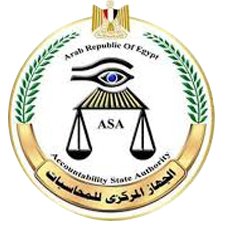 The Accountability State Authority of Egypt (ASA) participated from March 22 to April 23, 2021, in the financial audit of the African Union and affiliated institutions for fiscal year 2020. Egypt has been a permanent member of the African Union Board of External Auditors (AU-BoEA) since fiscal year 2018.
ASA's audit team solely audited the African Union Development Agency – New Partnership for Africa's Development accounts in South Africa. ASA also audited the African Union Commission's accounts, in collaboration with the Supreme Audit Institutions of Nigeria, Libya, Algeria, Morocco, Namibia, Tanzania, and Congo. This joint audit was conducted in accordance with the audit plan and strategy adopted during a virtual AU-BoEA meeting on February 23-24, 2021.
Reports on all of the financial audits of the African Union and affiliated institutions were reviewed and signed during a virtual meeting of AU-BoEA on May 27, 2021. ASA's President and the Auditors General of the Board's member states attended both the February and May meetings.