Autumn 2016
SAI Ecuador Incorporates ISSAIs into Norms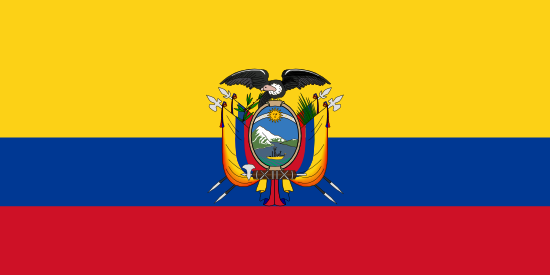 The Office of the Comptroller General of the Republic of Ecuador has created an auditing committee to evaluate the current "Ecuadorian Auditing Governmental Standards" and incorporate the main content of the International Standards of Supreme Audit Institutions (ISSAIs) into the updated norms.
This important initiative stems from (1) international consensus on ISSAI implementation relevance in control mechanisms and (2) standards consultations with the Supreme Audit Institutions (SAIs) of Chile, Mexico and El Salvador, who have already applied the ISSAIs in their national frameworks.
The proposal, submitted by the Head of the Technical, Standards and Administrative Development Direction, Esquire Valentina Zarate (Attorney), was put into effect upon approval by Dr. Carlos Pólit Faggioni, the Comptroller General.
The Auditing Committee is chaired by Antuan Barquet (Political Scientist), Head of International Affairs Coordination, and vice-chaired by Hugo Pérez (Engineer), Head of Planning and Institutional Assessment. Other members of the committee include the Heads of Control Units and the employees that have been trained by the INTOSAI Development Initiative-Organization of Latin American and Caribbean Supreme Audit Institutions (IDI-OLACEFS) 3i Program.
To date, the auditing committee has held four meetings designed to present the initiative, introduce the International Organization of Supreme Audit Institutions (INTOSAI) framework and discuss crosscutting projects that could contribute to the ISSAIs, such as the SAI Performance Management Framework, 3i Program and the Inter-American Development Bank's (IDB) Project of Strengthening for the State's Office of the Comptroller General.
Part of the IDB project contains the revision of the Ecuadorian Auditing Standards aimed at updating at least 80 norms. The auditing committee work will serve as a baseline in conjunction with comments provided by the directors of the Control Units.
The SAI of Ecuador expects to launch the updated standards, along with new procedures that will enhance the SAI's mandate and contribute to the effective control of public resources.