INCOSAI XXII Edition
Preparing for the Journey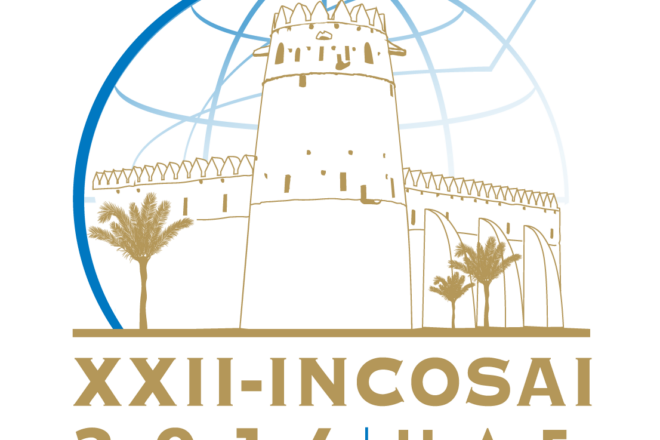 With INCOSAI XXII, United Arab Emirates (UAE) State Audit Institution President, Dr. Harib Al Amimi, envisioned a pivotal congress for the International Organization of Supreme Audit Institutions (INTOSAI). The UAE set out to host an event that celebrated past achievements and, perhaps more importantly, establish the momentum, the path for INTOSAI's way forward.
"The congress is a culmination of all the valuable initiatives that are happening within our community. I hope that we, together, can use the event as a platform to take INTOSAI forward, give INTOSAI a united public voice and live up to the recognition and expectations from the global community," remarked Al Amimi. The triennial gathering of INTOSAI members, allowed for the opportunity to share experiences, discuss issues and pass resolutions aimed to improve government accountability on a global scale.
INCOSAI XXII saw the adoption of INTOSAI's Strategic Plan for 2017-2022, which identifies new priorities and strategic objectives that link to each of its four goals. Al Amimi emphasized, "The adoption of the next strategic plan gives us a great opportunity to look ahead and discuss how we want INTOSAI to grow and where we should focus our energy."
The two congress themes, the 2030 Agenda for Sustainable Development and Professionalization stimulated ideas and combined with the Strategic Plan, provided input into the future activities for the INTOSAI community.
INCOSAI 2016 LOGO
The XXII INCOSAI logo was carefully designed ensuring the seal was linked to the congress, yet also emphasized the cultural heritage of United Arab Emirates as the host.
The Globe: Continuity
The globe, symbolizing unity of the organization, represents the connection between members of the Congress for many years. The INTOSAI emblem was also incorporated to ensure continuous support to the progress and development of the Congress.
The Watch Tower: Power
The Al Jahili Fort in Al Ain was the inspiration behind the XXII INCOSAI logo, which signifies the culture and heritage of the country. It is one of the largest castles in Al Ain and a best-in-class example of local military architecture. One of UAE's most historic buildings, it was erected in 1891 by Sheikh Zayed the First to defend the city and protect precious palm groves. The Al Jahili Fort played a major role in UAE's heritage.
The Date Palm
The Date Palm, an important part of the UAE, has existed for several thousand years as part of a gulf ecosystem. In the past, the date palm was the primary source of food in the region, particularly since dates can be stored and used throughout the year. The leaves and trunk of the tree are used as building materials. Palm tree oases quite popular in the summer season.