News in Brief
New Communication Strategy=New Era in Stakeholder Engagement for Turkish Court of Accounts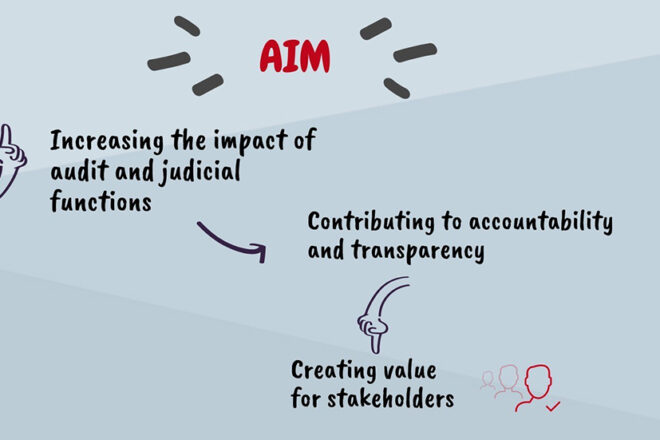 Communication remains a significant tool for any successful organization, and the Turkish Court of Accounts (TCA), Turkey's Supreme Audit Institution (SAI), is well aware that good communication channels with stakeholders can help achieve organizational strategic goals and contribute to an effective, transparent and accountable public financial management system.
The TCA, an International Organization of Supreme Audit Institutions (INTOSAI) member, participated in the 2019 INTOSAI Development Initiative (IDI) SAI Young Leaders (SYL) program by nominating a young leader who devised a proposed change approach, "Developing a Communication Strategy."
The proposal, which formed the basis for the TCA 2019-2023 Communication Strategy, focused on transforming current stakeholder engagement practices into an agile, effective communication plan.
The TCA 2019-2023 Communications Strategy aims to ensure (1) organizational goals and objectives are achieved and (2) the TCA contributes to public sector accountability and transparency by increasing audit impact.
The strategy is proactive and extends beyond reporting to stakeholders by highlighting feedback mechanisms; employing a two-way process; and complying with TCA's role in fulfilling the Sustainable Development Goals. The TCA also considered possible enterprise risks and established communication channels to eliminate or mitigate potential negative impacts on relevant activities.
In developing the communication strategy, the TCA adopted a participatory approach, one that considered external stakeholder expectations and contributions. To achieve this, the TCA analyzed both internal and external environments then identified key stakeholders and corresponding communication strategies (see Figure 1).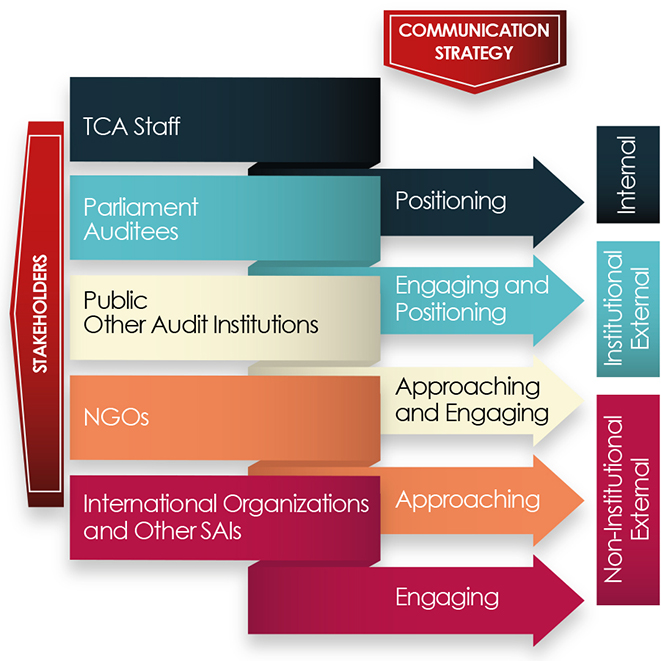 The new communication strategy aims to:
Create value for all stakeholders, including citizens and parliament;
Increase audit impact through effective stakeholder engagement; and
Significantly contribute to strengthening Turkish public sector and sustainable development accountability and transparency.
Contact the TCA via email at int.relations@sayistay.gov.tr for more information.