News in Brief
CNAO AG Establishes SAI, Regional Milestones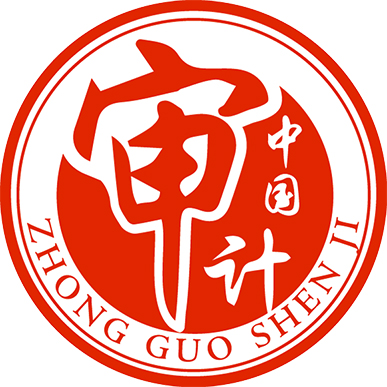 Ms. Hu Zejun, Auditor General of the National Audit Office of China (CNAO), at the XIV Asian Organization of Supreme Audit Institutions (ASOSAI) Assembly in Hanoi, Vietnam, assumed the ASOSAI General Secretariat role and responsibilities. In the coming years, Ms. Hu would like the CNAO and ASOSAI to achieve certain milestones.
"As the CNAO Auditor General, I believe it is essential to follow the national development strategy," she said.
She pointed to a focus on (1) high-quality development, (2) adhering to structural reform, and (3) continuing to promote the audit of public funds, state-owned assets and resources in an effort to ensure full and strict audit coverage with clear accountability.
By 2020, the CNAO will establish an audit oversight mechanism to improve China's audit system functionality.
"It will be a centralized, unified, authoritative and efficient audit system with full coverage that fits the modern national governance system and governance capacity," she explained.
Key goals include strengthening coordination, enhancing guidance, promoting audit administration system reform, optimizing audit resource allocation, and improving the means for utilizing audit results.
Ms. Hu added that accelerating audit law revisions, improving national audit standards, and increasing cooperation with internal and private sector auditing entities are also at the forefront of the CNAO agenda, as are conducting real-time audits of major policy measures, investment projects, special funds and emergencies.
Capacity building remains a priority. Enhancing audits through technology—more fully integrating applications; disseminating the digital audit mode of "overall analysis, doubts identification, separate verification and systematic investigation;" improving big data analytics capabilities—can optimize resources and efficiency.
Ms. Hu underscored, "We must be fully aware of our mission as auditors, achieve our goals through innovative and standard operations and establish our credibility through self-improvement."
She added that, by developing sound training and management mechanisms, the CNAO hopes to build a team of "high-quality, results-oriented, professional auditors with conviction, expertise and integrity."
Adhering to the principle of mutual respect and using the win-win cooperative approach, promoting innovation and development, improving governance, better serving all members, and helping build a community with a shared future are regional imperatives Ms. Hu finds essential.
A primary goal is to jointly build ASOSAI into a model international organization, one that makes greater contributions to developing the audit cause.
ASOSAI has recognized the urgency associated with building capacity—a central task for all Supreme Audit Institutions (SAIs)—individually and institutionally. Ms. Hu champions expanding capacity and knowledge using diverse methods with a particular emphasis on learning and mastering new technologies.
Ms. Hu also noted SAIs should facilitate the sustainable economic and social development of various countries, especially with the adoption of the United Nations 2030 Agenda for Sustainable Development.
The International Organization of Supreme Audit Institutions, along with auditors across the world, have attached great importance to Agenda 2030 and have studied how SAIs can contribute to national Sustainable Development Goal achievement.
"We should continue focusing on sustainable development and urge members to better serve sustainable development initiatives within their country, as well as the entire Asian region."