Spotlight on Capacity Building
New Trends in Audit Work and the Future of Accountability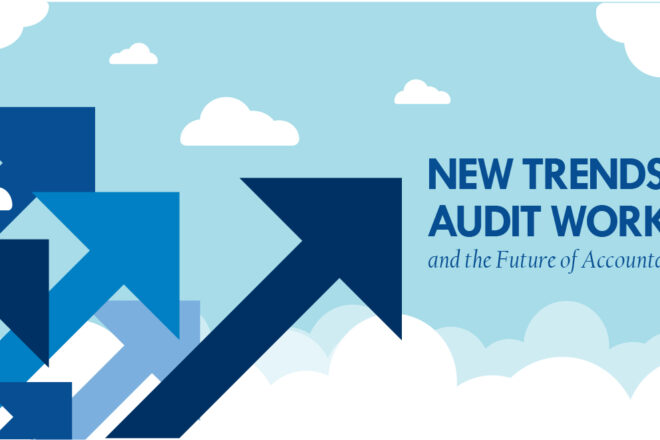 by Jacek Mazur, Ph.D., Advisor to the President, Supreme Audit Office of Poland
INTRODUCTION
The world is changing, and Supreme Audit Institutions (SAIs) are evolving. Over the last 20-30 years, SAIs—slowly and gradually—have been transforming working methods to better address external factors, such as changes in State and society. Identifying trends is a valuable undertaking that facilitates discussion, promotes idea exchange, and enhances global efforts.
Motivated by an audit conducted by the European Court of Auditors and based on research as well as discussions with members of the international audit community, key trends in international audit practices were presented in the article, "Inspired by the ECA's Audit—New Trends in the Works of Supreme Audit Institutions," recently published in the "Kontrola Państwowa" issued by the SAI of Poland. This article provides a brief summary of the trends and shares insight into how they will shape the future of accountability.
Improving Public Audit Guidance. INTOSAI work on public audit guidance began more than 50 years ago. Though progress has been made in recent years, there is still much to be done. In particular, international auditing standards do not express differences between public and private sector audits. For example, International Standards on Auditing (ISA), issued by the International Federation of Accountants (IFAC), are mandatory. While INTOSAI continues to systematize guidance and promote SAI adoption and implementation, the standards are non-binding. Many SAIs operate based on national legislations or self-established criteria.
Employing Multi-annual Audit Strategies. SAIs have increasingly devised and implemented strategic planning mechanisms since they were first introduced in the 1980s. At present, SAIs possessing various mandates, procedures and audit types are developing strategic plans. Despite such organizational and regional differences, the plans typically consider similar aspects, such as State operations, which tend to direct SAI work, audit standards, stakeholder cooperation, human resources, and internal organization and management.
In line with international guidance, it is recommended auditors select topics through the SAI's strategic planning process—by analyzing potential subjects and conducting research to identify risks. Normally, a SAI's strategy covers several years and considers public sector dynamics and changing priorities. This makes it difficult to plan performance audits years in advance. Thus, SAIs tend to formulate annual audit plans based on a multi-annual strategy coupled with annual risk assessments.
Selecting Non-Routine Topics. In general, public sector audits can be categorized into one or more of three main types: financial, compliance and performance audits. Performance auditing examines legislative and executive efficiency and effectiveness in preparing and implementing decisions and whether taxpayers or citizens have received value for money.
Audits on non-routine topics are steadily on the rise, many of which are politically sensitive given possible connections to government-prioritized public programs. While it is essential that SAIs exercise caution as to not exceed mandates, audits addressing such areas as political party activities and voting acts, ethics in public administration, transparency and integrity, are receiving more attention.
The State Comptroller of Israel, for example, conducts audits based on established criteria of legality, economy, efficiency, compliance with good governance principles. The office also uses a moral integrity perspective. On this basis, the State Comptroller has, many times, informed parliament on cases of ethical value breaches, such as public bodies concluding contracts for goods or services for political reasons or to the benefit of family or friends.
Informing the Public. International guidance appeals for SAIs to keep the public informed, especially by publicizing audit reports and ensuring work processes, activities and products are transparent. Equally important, SAIs, consistent with mandates and governing legal frameworks, are suggested to make the information readily accessible and relevant.
A great deal of SAIs publicly issue annual work plans. Some go a step further by publishing information on audits that are not yet completed (both the Australian NAO and UK NAO update stakeholders on in-progress performance audits).
Several SAIs, including the SAIs of Estonia and Slovenia, supply summarized information on all audits included in the annual work plan. Since 2007, the Supreme Audit Office of Poland publishes (usually in December) a detailed audit plan for the following year. In more recent years, this plan has included details on such components as audit topic, questions defining main audit objectives, audit type, key dates and the department leading the audit.
This transparency has led to an increased need for digital data, which has become progressively prevalent among SAIs. Many are developing analytical activities parallel to digitalizing oversight work, such as using big data analysis, leveraging electronic documentation supplied by auditees, and improving software to support audit proceedings.
Expanding Citizen Participation and Stakeholder Engagement. A commitment to the principle that, next to parliament and government, citizens are the main stakeholders, has become widespread among SAIs.
SAIs are increasingly including citizens (and other interested parties) in audit work by providing opportunities to submit information and comments, such as the Australian National Audit Office (NAO), which calls for citizens to contribute when conducting performance audits. Similarly, for an estimated 25% of its performance audits, the United Kingdom NAO encourages citizens and interested stakeholders to impart data (evidence).
SAIs are also conducting surveys during audits and inviting citizens and Civil Society Organizations (CSO) to provide information for potential inclusion in selected audits. A special example of citizen engagement hails from the Philippines Commission on Audit (COA), where some performance audits are carried out with participation from CSO representatives.
CONCLUSION
This article presents a brief synopsis of recent trends in SAI practices—some applied by many, some rare, and some experimental—that may continue shaping the audit profession for years to come.
Access the full article, which presents a description of the ECA audit and SAI practice trends in greater detail, online or via download. For more information, contact the author at jacekmazur398@gmail.com.