Inside INTOSAI
In Memoriam: Thembekile Kimi Makwetu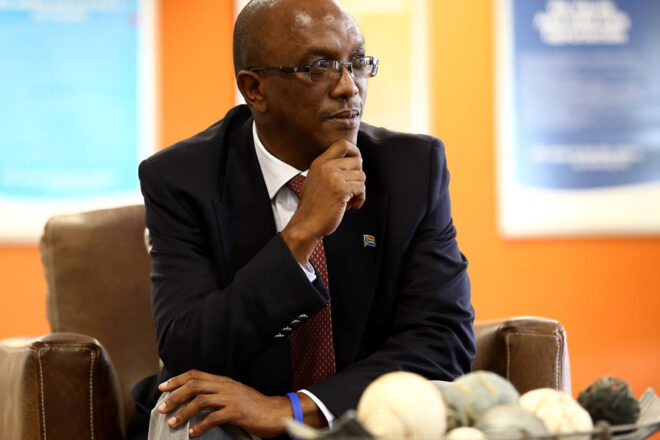 Thembekile Kimi Makwetu, at the helm of the Auditor General of South Africa (AGSA)—as Deputy Auditor General and Auditor General—for 13 years and head of the International Organization of Supreme Audit Institutions (INTOSAI) Capacity Building Committee since 2013, passed away November 11, 2020.
Born in Cape Town, South Africa, Kimi completed a Social Sciences degree at the University of Cape Town in 1989. He later earned a BCompt Honours degree from the University of Natal in 1997.
Kimi began his career with Standard Bank followed by a position at Nampak, Africa's leading packaging company. He completed his articles at Deloitte, where he progressed to senior management before joining Liberty and Metropolitan Life in Cape Town (Western Cape). He moved to Gauteng in 2003 to work at Liberty Life and returned to Deloitte as a director in the firm's forensic unit prior to his appointment as AGSA Deputy Auditor General.
Former President of the Republic of South Africa, Jacob Zuma, officially appointed Kimi to the position of AGSA Auditor General on December 1, 2013, where he effectively and prestigiously served his office, country, region and the world.
The global accountability community lost an unforgettable leader who worked tirelessly to empower staff and citizens; strengthen transparency and good governance; promote ethical leadership and value-added activities; and cultivate a culture of integrity and accountability.
Rest in peace, Kimi.