News in Brief
NAO Malta Releases 2018 Annual Report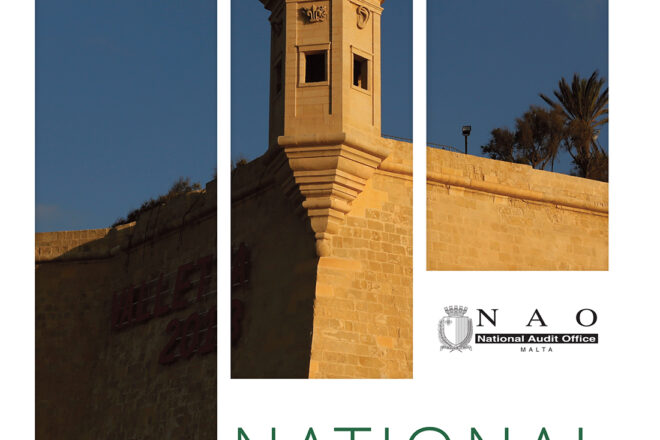 National Audit Office of Malta Releases 2018 Annual Report
Auditor General Charles Deguara presented the 2018 annual report on the Work and Activities of the National Audit Office (NAO) of Malta to Speaker of the House of Representatives Anġlu Farrugia on April 17, 2019.
In the report, the Auditor General affirms that NAO is a service-oriented organization whose work aims to improve the public sector in the interest of Malta's citizens. Deputy Auditor General Noel Camilleri describes NAO's implementation of its five-year strategic plan, which was produced following an extensive internal and external consultation process. A key element of the plan is to enhance NAO relationships with key stakeholders without impairing its independence.
During the year, various distinguished persons paid official visits to the NAO, including the the European Court of Auditors (ECA) and the Speaker of the House of Representatives. The report also references NAO's excellent working relationship with the ECA, particularly Leo Brincat, who is the Maltese member. As a result of this close collaboration, NAO and ECA organized a joint seminar in Malta, held in November 2018, which emphasized "Public Audit in the Digital Age."
Another important event that took place in Malta in 2018 was the Liaison Officers Meeting, which is held annually in preparation for the Presidents of European Union (EU) Member State National Audit Institutions meeting. The Liaison Officers Meeting was chaired by Brian Vella, Assistant Auditor General, who is responsible for NAO's external relations.
The 2018 annual report also provides an overview of the work undertaken by each of NAO's major sections, which deal with financial and compliance audits, performance audits, special audits and investigations, IT audits, and NAO administration. The NAO audited financial statements are also presented in the the report.
The full report can be accessed here.