INCOSAI XXIII Edition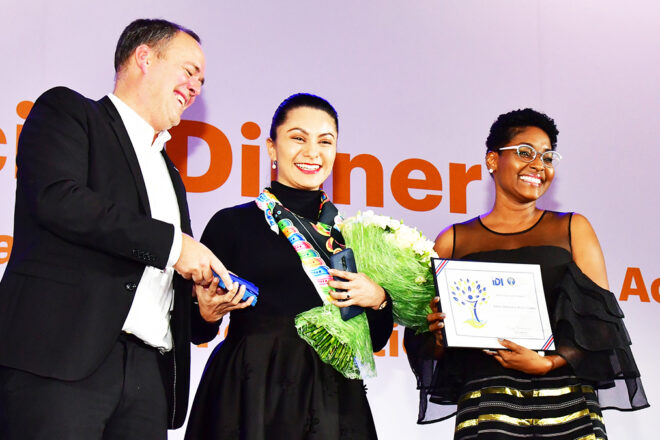 The International Organization of Supreme Audit Institutions (INTOSAI) presented three awards at the XXIII Congress in Moscow, Russia—the Jörg Kandutsch, Elmer B. Staats and Supreme Audit Institution (SAI) Young Leader (SYL) Awards.
Dr. Margit Kraker, INTOSAI Secretary General, presented the 2019 Kandutsch Award to Marta Acosta Zúñiga, who accepted the award on behalf of the Office of the Comptroller General of the Republic of Costa Rica this year for the SAI's outstanding accomplishments, as well as exemplary and sustained leadership.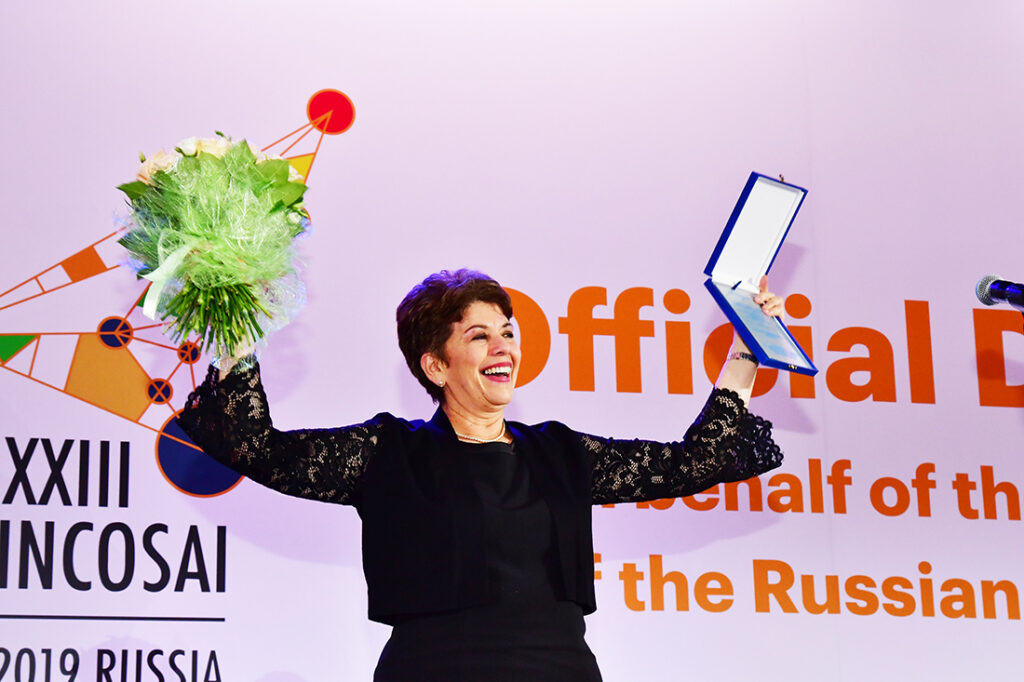 The 2019 Staats Award for exceptional contributions to the INTOSAI Journal was truly memorable this year, as Gene L. Dodaro, United States Comptroller General, presented the award to three esteemed authors: Betty Carrion Ruiz, Michelle R. Wong and Willemien Roenhorst. Ruiz, Office of the Comptroller General of the Republic of Ecuador, highlights using INTOSAI standards and experiences from other SAIs as references in auditing national disaster recovery efforts in her article, "Capitalizing on Standards and Knowledge Sharing to Audit Disaster Recovery Efforts." Wong (U.S. Government Accountability Office) and Roenhorst (Netherlands Court of Audit) co-authored the second article earning the Staats Award. The article, "Supreme Audit Institutions and Climate Change Adaptation," discusses the significance of climate change adaptation and shares challenges SAIs may face in auditing this crosscutting issue.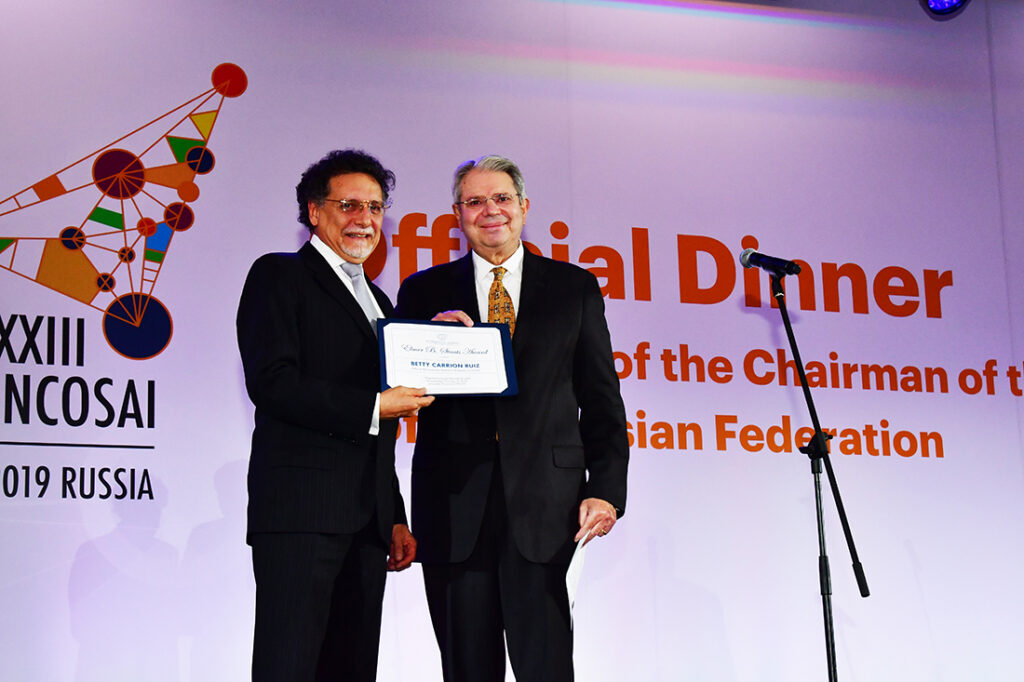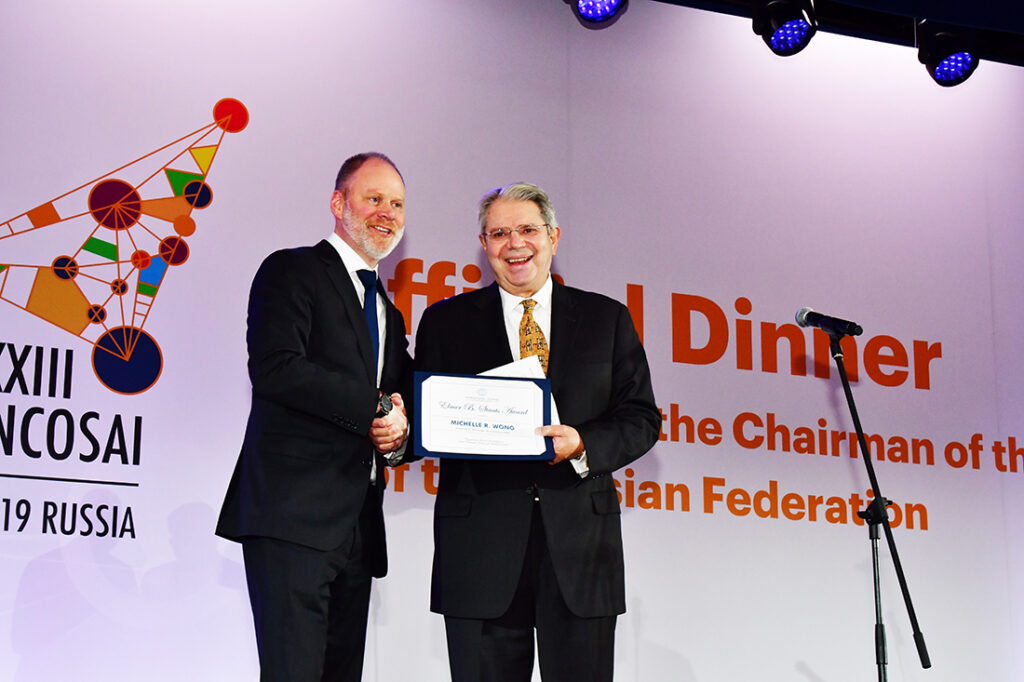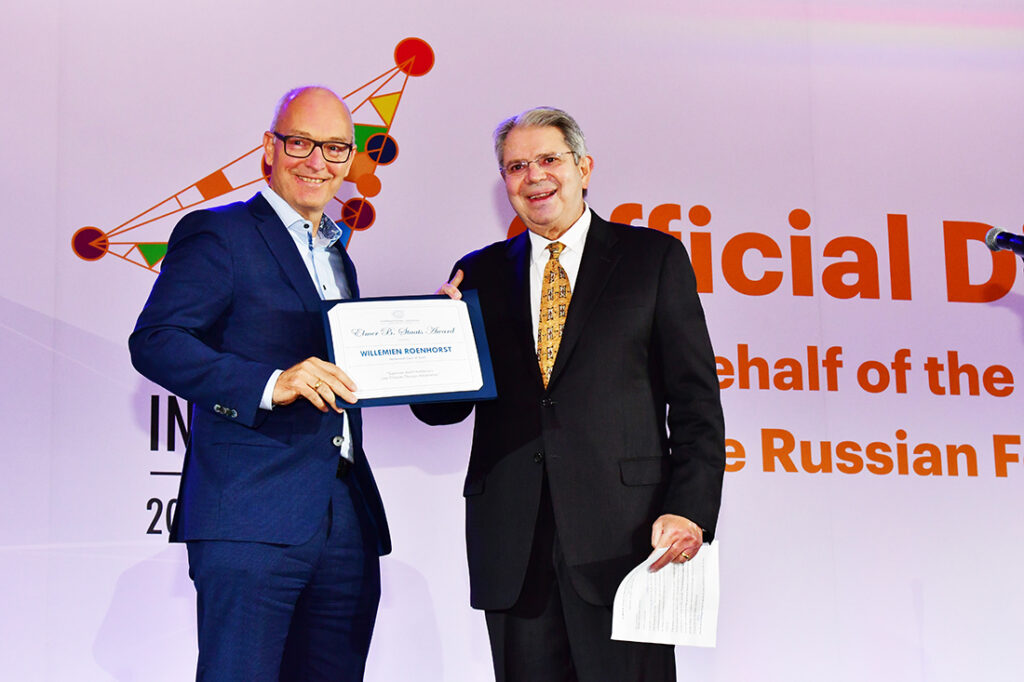 Einar Gørrissen, INTOSAI Development Initiative Director General, and Pamela Monroe-Ellis, Auditor General of Jamaica, presented Fallon Stephany Arias Calero, Office of the Comptroller General of the Republic of Costa Rica, with the inaugural SYL Best Change Initiative Award presented to the young leader demonstrating the highest level of innovation, impact, quality, inclusiveness, personal growth and community values.