Inside INTOSAI
KSC Compiles Information on Responses to the Pandemic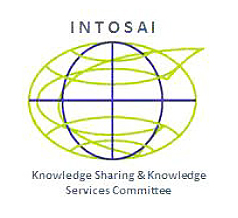 The INTOSAI Knowledge Sharing and Knowledge Services Committee (KSC) has created a single consolidated resource document on the efforts undertaken by the INTOSAI community from March 2020 through February 2021 against the COVID-19 pandemic. Along with the Supreme Audit Institution (SAI) of Peru's International Observatory of Government and SAI Initiatives concerning COVID-19, this document will serve as a valuable resource on COVID-19 pandemic oversight work.
The document—"COVID-19 Pandemic – Compilation of Organisational Responses within INTOSAI"—was compiled at the recommendation of the Supervisory Committee on Emerging Issues (SCEI) and built upon the initial document on SAI responses to the pandemic by SAI Russia. The KSC Secretariat gathered information for the document from various sources, including INTOSAI's Policy, Finance, and Administration Committee (PFAC), SCEI, INTOSAI Development Initiative (IDI), regional INTOSAI organizations, and individual SAIs' websites and documents.
This document aims to (a) provide the international community with immediate information on key topics related to the pandemic, such as continuity of operations, working remotely, auditing, and capacity building; (b) preserve institutional memory and provide an online repository of best practices; and (c) serve as a resource to help SAIs deal with and maintain continuity of operations during similar crises in the future.
The document can be found in the "Good Practices" section of the INTOSAI Community Portal. KSC intends for it to be a living document, as KSC foresees many more efforts from the INTOSAI community during the ongoing pandemic. KSC welcomes feedback from member SAIs and INTOSAI organs on this compilation and will continuously update the document based on information received. Kindly send suggestions or additions to the KSC Secretariat at ir@cag.gov.in.