Inside INTOSAI
CTPC Assesses Citizen Engagement Impact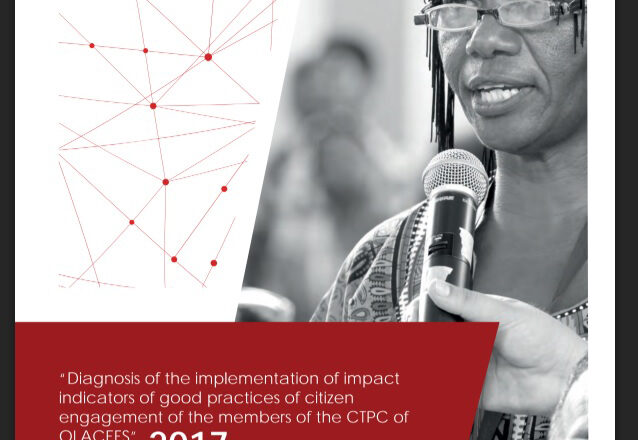 The Commission for Citizen Engagement (CTPC), an Organization for Latin American and Caribbean Supreme Audit Institutions (OLACEFS) committee, recently released the "Assessment of the Implementation of Impact Indicators for Good Practices in Citizen Engagement of CTPC Members" report.
The report's study, carried out from 2016-2017, referenced the previously released, "Indicators for Measuring the Impact of Citizen Engagement in OLACEFS Supreme Audit Institutions (SAIs)," which outlined how SAIs and citizens can contribute through audit planning, oversight results, SAI identity and strategy, SAI participation demand, government accountability, public positioning and the SAI institutional image, public service provisions, and fighting against corruption and creating an oversight culture.
Methodology
The assessment involved CTPC SAI members with participation from the citizen engagement, international cooperation, and communications departments. The methodological design used a mixed approach in two stages: (1) a statistical-descriptive analysis using a questionnaire to uncover data availability on citizen engagement practices, and (2) process follow-up through interviews to complement information obtained through the questionnaires.
Key findings
Findings revealed a significant increase in SAI efforts toward institutionalizing citizen engagement mechanisms. However, interviews exposed complexities in implementing these efforts, such as varying national regulations and institutional designs impacting budgets assigned to citizen engagement programs.
Survey results also showed substantial progress in institutionalizing practices, including citizen reporting, SAI response to information requests, providing training to external actors, and incorporating products suggested by civil society. These internal aspects directly impact SAI management by influencing audit planning and SAI identity and strategy. Externally, SAI positioning and establishing a positive institutional image present opportunities to publicize citizen engagement strategies. Although measuring the media impact of civil society programs is not a standard practice, departments devoted to citizen engagement should work with communication units to strengthen information channels for external stakeholders and the general public, as this would generate trust and credibility.
Assessment results will hopefully facilitate a gradual adoption and prioritization of citizen engagement practices that can continually be measured and improved upon over time.
The full report is available here.
Note: The Office of the Comptroller General of the Republic of Ecuador presided over the report's preparation, and the study included guidance from Mr. Sebastian Upierrez de Reguero, Associate Professor at Casa Grande University, Guayaquil, Ecuador.