News in Brief
SAI Latvia Assesses National Housing Policy's Contribution to Sustainability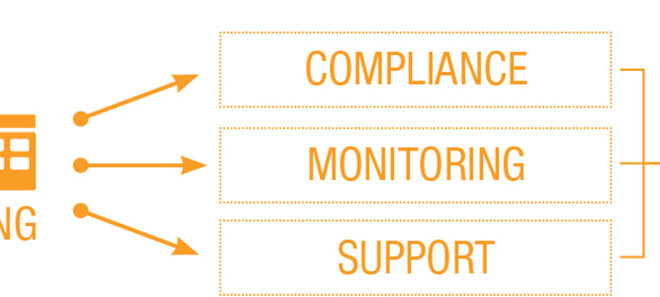 Sustainable Development Goal (SDG) 11 calls for the world to "make cities and human settlements inclusive, safe, resilient and sustainable," with SDG Target 11.1 specifically aiming to ensure access to adequate, safe and affordable housing for all by 2030—a topical goal for Latvia. In December 2019, Latvia's Supreme Audit Institution (SAI) performed a compliance/performance audit* to assess whether State policy ensured safe housing. Using European Union indicators for safe housing (buildings without significant damage, such as leaking or rotten roofs, windows, walls, floors or foundations), SAI Latvia gauged the extent to which existing and planned government measures reduced the proportion of people living in significantly damaged houses and contributed to achieving SDG 11.
Auditors assessed how SDG 11 is integrated into national development planning and budgeting by seeking answers to questions, including: is national policy reviewed by identifying areas covered by the SDG; are national policy goals aligned with the SDG; are the means for achieving national goals identified and determined; and is a framework for SDG integration established at all government levels that ensures institutional coordination and integrated action?
Audit results showed appropriate government action in setting national goals related to SDG11 in medium-term national development planning documents. However, the ministry responsible for housing policy has not developed further action plans with measures to achieve national goals. This raises legitimate concern about institutional readiness. One audit conclusion noted such an action plan was crucial in situations where existing policies and other measures have failed to deliver expected results in housing quality.
For comprehensive insight into the housing situation, auditors assessed State readiness to achieve SDG 11 and evaluated whether existing policies were adequate to ensure safe housing by pursuing responses to such questions as: do homeowners and housing managers ensure building safety; have supervisory authorities properly controlled building conditions; can homeowners afford maintenance costs; and can they access national or municipal support?
The audit found that laws and regulations stipulating obligations to maintain housing safety were not observed; supervisory authorities did not prevent failures in meeting regulations; and financial support instruments were not sufficient, as building maintenance, neglected for years, required substantial investments. The audit sample revealed 62% of the buildings did not meet fire safety requirements, and 76% have other significant damage.
Audit results serve as a timely reminder to policymakers—integrating SDG 11 into national development and budget planning requires a simultaneous reassessment of existing policy relevance and past performance. Doing so will eliminate potentially including inefficient measures into policy plans and promote access to safe housing and progress toward achieving SDG 11 (and other SDGs), thus contributing to sustainability in Latvia and the world as a whole.
*Does one meet necessary safety compliance preconditions for buildings managed by local governments and launched into operation?