Autumn 2020
National Audit Office of Lithuania to Host SIGNALS 2020 in November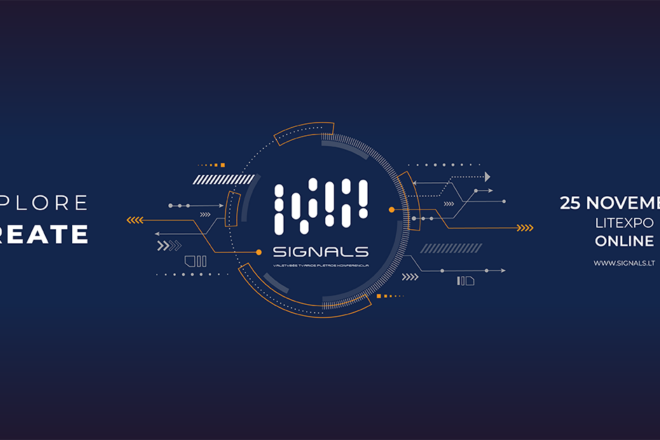 The National Audit Office of Lithuania (NAOL) will host the 4th National Conference on Sustainable Development (SIGNALS), which will be held in-person and online on November 25, 2020.
Distinguished government, academia, and civil society leaders as well as prominent officials from the World Bank, Organisation for Economic Co-operation and Development, United Nations Educational, Scientific and Cultural Organization, European institutions, and independent foundations will take part in the stimulating dialogue covering a wide range of issues, such as the importance of relying on objective data, the need to ensure high-quality education for all students, and challenges posed by climate change and possible solutions to reduce it.
Through keynote speeches and panel discussions, the conference will seek to answer:
Do we see the true picture?
Is every student important?
Do I care about climate change?
Conference topics, developed by examining global realities and NAOL priority areas, encourage participants to EXPLORE and CREATE.
Since its launch in 2017, the event has placed high importance on the Sustainable Development Goals. SIGNALS 2020 will emphasize education—its role in closing the achievement gap and reducing the digital divide—and actions needed to reduce the impact of climate change. Presentations on the latest NAOL reports and insights will address these areas.
Last year's event included 500 participants and was broadcast live on National Radio and Television. SIGNALS 2020, planned as both a live and virtual event (with simultaneous English interpretation), will reach an even wider remote audience who will be able to engage in polling and Q&A sessions.
For the first time in conference history, in light of restrictions posed by the COVID-19 Pandemic, SIGNALS 2020 will be open to all members of the INTOSAI community.
To learn more about the conference and receive the latest updates, visit www.signals.lt/en.